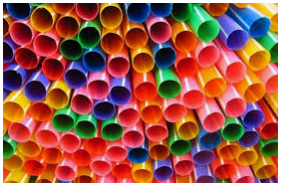 The mission of the South Texas Section is to promote scientific and engineering knowledge relating to plastics.
The South Texas Section covers the geographic region in and around Houston. Our Section sponsors technical meetings, usually monthly, through which a member may participate in the advancement of plastics science and engineering. All monthly meetings are open to both members and non-members. Board meetings are open to any member, in good standing, to attend and participate.
The South Texas Section of the Society of Plastics Engineers has served Texas since 1948.
Led by many dedicated individuals, this section has instituted and maintained many programs that supply our membership with current information in the ever evolving world of plastics: design, recycling, materials, manufacturing and applications.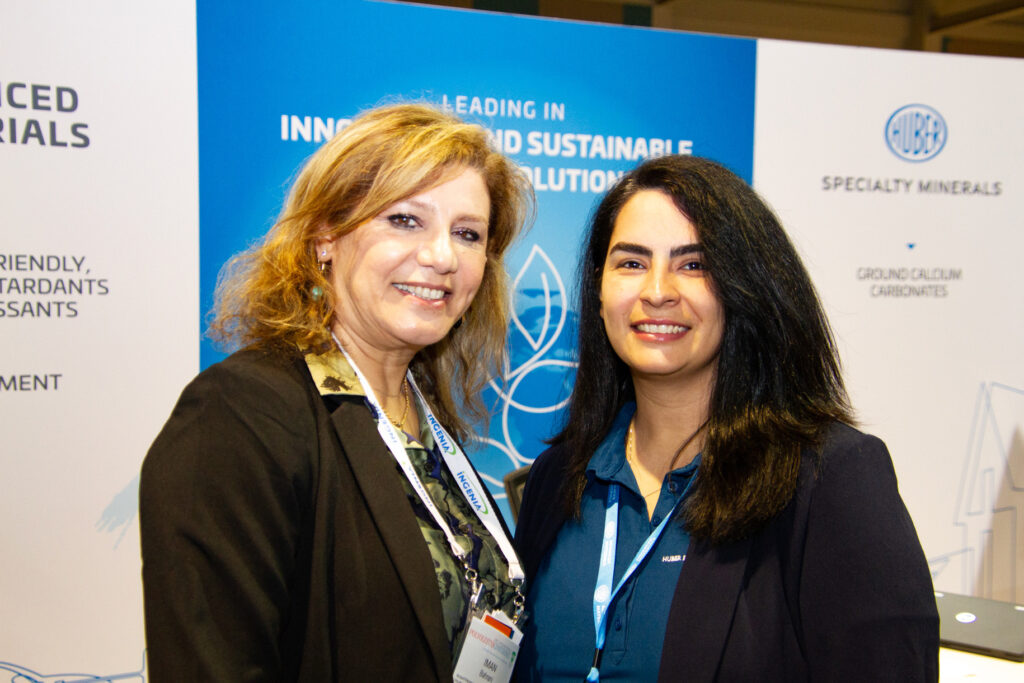 In 1975, we began sponsoring the "Regional Polyolefins Technical Conference". This event became so popular that we decided to make it an annual event and an International conference.. This conference offers programs about the wide field of Polyolefins and features seminars of international importance. It is attended by plastics professionals from all aspects of the industry. The Polyolefins Conference is one of the leading plastics conferences in the world.
In 1985 our section established our Scholarship Fund. This fund is awarded annually to local students who are concentrating on studies in the field of plastics. Our Education Chair administers this fund.
This web-site was established in August of 1998 to keep you informed of the many events the South Texas Section has to offer. Visit calendar web page to keep informed of our Sections scheduled events and our newsletter web page for all the new and old news of our region.
Your comments, suggestions, contributions, and recommendations are welcome and can be directed to any of the current Board of Directors or Section Officers.
Not a member of the Society of Plastics Engineers?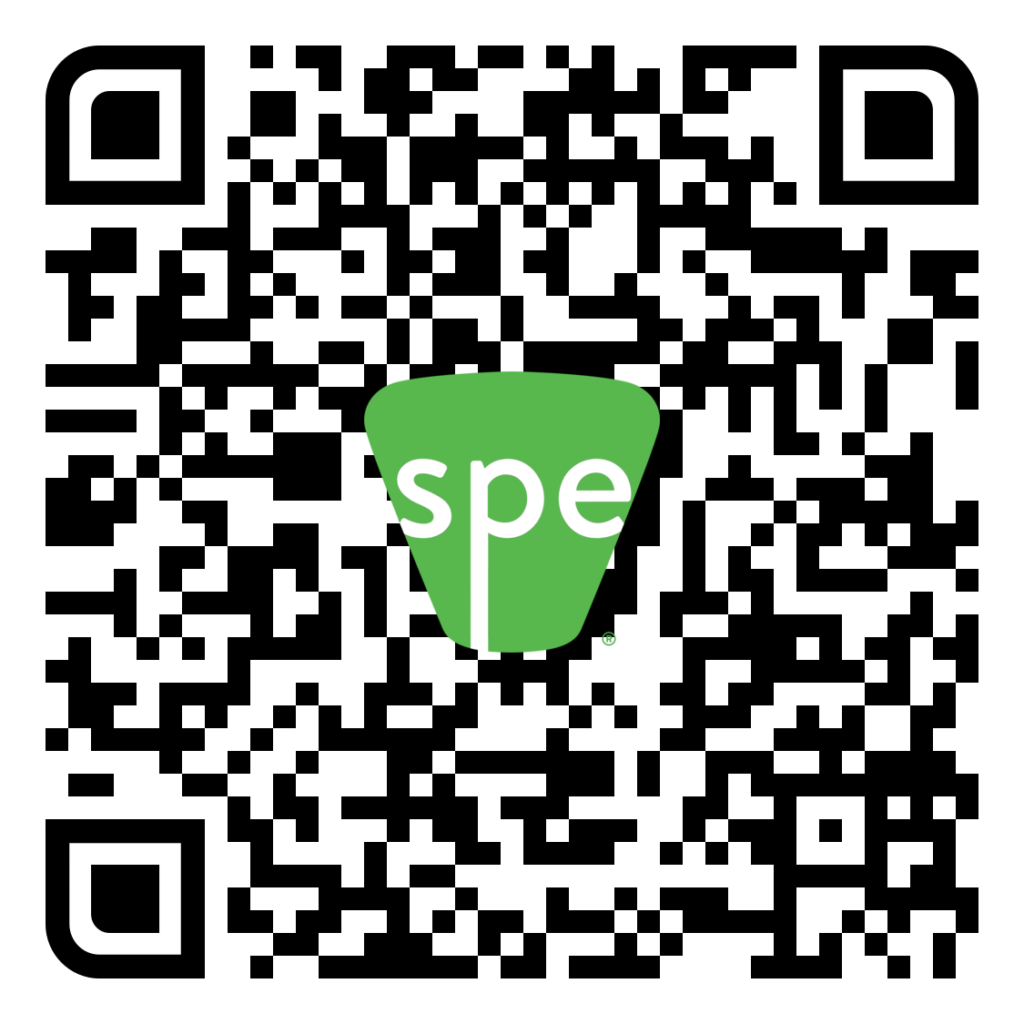 We need you. Join us today.
Past Officers
Show list
| | President | President-Elect | Vice-President | Secretary | Treasurer |
| --- | --- | --- | --- | --- | --- |
| 2023-2024 | Preston McDaniel | Jason Ball | | Fernando Cevallos-Candau | Peter Lauzon |
| 2022-2023 | Iman Bahrani | | Preston McDaniel | Tom Walsh | Richard Keeler |
| 2021-2022 | Iman Bahrani | | Preston McDaniel | Tom Walsh | Richard Keeler |
| 2020-2021 | Peter Lauzon | Iman Bahrani | Dell Doyle | Tom Walsh | Richard Keeler |
| 2019-2020 | Peter Lauzon | Iman Bahrani | Dell Doyle | Tom Walsh | Richard Keeler |
| 2018-19 | Steve King | Dell Doyle | Iman Bahrani | | Peter Lauzon |
| 2017-18 | Steve King | Dell Doyle | Iman Bahrani | | Peter Lauzon |
| 2016-17 | Kevin Alexander | Steve King | Dell Doyle | Ryan Reese | Pete Lauzon |
| 2015-16 | Kevin Alexander | Steve King | | Ashley Raines | Terry Vermaas |
| 2014-15 | Mike Hedger | Cathy Edgington | Kevin Alexander | | Terry Vermaas |
| 2013-14 | Brandon Cleary | Mike Edger | Cathy Edgington | | Terry Vermaas |
| 2012-13 | Robert Portnoy | Brandon Cleary | Mike Hedger | Cathy Edington | Terry Vermaas |
| 2011-12 | Tom Walsh | Robert Portnoy | Brandon Cleary | Pamela Auurn | Terry Vermaas |
| 2010-11 | Kurt Hayden | Tom Walsh | Robert Portnoy | Chuck O'Toole | Terry Vermaas |
| 2009-10 | Jeff Applegate | Kurt Hayden | Tom Walsh | Harish Sangani | Terry Vermaas |
| 2008-09 | Jeff Applegate | Brandon Cleary | Kurt Hayden | Harish Sangani | Glenn Rasberry |
| 2007-08 | Donna Davis | Jeff Applegate | Brandon Cleary | Raj Saxena | Glenn Rasberry |
| 2006-07 | Harish Sangani | Donna Davis | Earl L. Johnson | Raj Saxena | Gerry Wissler |
| 2005-06 | Ray Johannessen | Harish Sangani | Donna Davis | Raj Saxena | Gerry Wissler |
| 2004-05 | Suzanne Biggs | Ray Johannessen | Harish Sangani | Kevin Menchaca | Gerry Wissler |
| 2003-04 | Robert Goddard | Suzanne Biggs | Ray Johannessen | David Kollar | James LaFountain |
| 2002-03 | Bruce Combs | Robert Goddard | Suzanne Biggs | | Ray Johannessen |
| 2001-02 | David Henry | Bruce Combs | Robert Goddard | Peter Lauzon | Ray Johannessen |
| 2000-01 | Tom Walsh | David Henry | Bruce Combs | Don Loveday | Glenn Rasberry |
| 1999-00 | Wayne Derrick | Tom Walsh | David Henry | Bruce Combs | Glenn Rasberry |
| 1998-99 | Don Chapman | Wayne Derrick | John Flickinger | David Henry | Dave Faiman |
| 1997-98 | Donna Davis | Don Chapman | Wayne Derrick | John Flickinger | Terry Vermaas |
| 1996-97 | Bill Bassett | Donna Davis | Don Chapman | John Flickinger | Terry Vermaas |
| 1995-96 | Leslie Gorham | Bill Bassett | Donna Davis | Pete Tottenham | Terry Vermaas |
| 1994-95 | Thomas Chucta | Leslie Gorham | Bill Bassett | Donna Davis | Terry Vermaas |
| 1993-94 | Allan Hartman | Tom Chucta | Leslie Gorham | Terry Vermaas | Bill Bassett |
| 1992-93 | Gerry Burstain | Allan Hartman | Tom Chucta | Leslie Gorham | Bill Bassett |
| 1992-91 | Ed Marshall | Gerry Burstain | Allan Hartman | Tom Chucta | Charles Shedd |
| 1990-91 | Martin Husti | Edward Marshall | Gerry Burstain | Allan Hartman | Charles Shedd |
| 1989-90 | George Reed | Martin Husti | Edward Marshall | Ray Johannessen | Gerry Burstain |
| 1988-89 | Harold Frank | George Reed | Martin Husti | Ray Johannessen | Gerry Burstain |
| 1987-88 | Mal Schard | Harold Frank | George Reed | Martin Husti | H.J. |
| 1986-87 | Michael Dooley | Mal Schard | William Magruder | Harold Frank | Marcia Patrick |
| 1985-86 | W.A. Diecks | Michael Dooley | Robert Beam | William Magruder | Marcia Patrick |
| 1984-85 | Dale Walker | W.A. Diecks | Michael Dooley | Charles Peterson | Ron Groat |
| 1983-84 | R.J. Beam | Dale Walker | W.A. Diecks | Charles Peterson | Michael Dooley |
| 1982-82 | Tricia Russell | R.J. Beam | Dale Walker | M.P. Schard | Michael Dooley |
| 1981-82 | Fred Kramer | Tricia Russell | | Dale Walker | Royce Cowan |
| 1980-81 | Larry Holmes | | Fred Kramer | Robert Beam | Royce Cowan |
| 1979-80 | R.E. Christensen | | J.E. Suazo | L.A. Holmes | Fred Kramer |
| 1978-79 | C.H. Klestadt | R.E. Christensen | J.E. Suazo | L.A. Holmes | Fred Kramer |
| 1977-78 | R.C. Schumann | | C.H. Klestadt | A.R. Guy | Jim Jacoby |
| 1976-77 | Bill Kuhlke | | R.C. Schumann | Jim Jacoby | G.A. Menghi |
| 1975-76 | John Moore | | Ed Kaltenbacher | Tom Wilkinson | Herb Meyer |
| 1974-75 | John Moore | | Ed Kaltenbacher | Tom Wilkinson | Richard Kadlick |
| 1973-74 | Charles Brownfield | | John Moore | Ed Kaltenbacher | Ron Zilliox |
| 1972-73 | B.W. Heinmeyer | | Charles Brownfield | Ed Kaltenbacher | John Moore |
| 1971-72 | Corbin Aslakson | | Stiles Meagher | Carvel Yarbrough | John Moore |
| 1970-71 | Herb Meyer | | Corbin Asiakson | Charles Brownfield | Harold Klein |
| 1969-70 | Mel Jacobs | | Herb Meyer | Dave Meagher | Pat James |
| 1968-69 | Carroll McKenna | | Mel Jacobs | Charles O'Hare | Pat James |
| 1967-68 | Robert Smith | | Carroll McKenna | Mike Helm | Pat James |
| 1966-67 | Harold Tibbets | | Robert Smith | Harry Scott | Willis Potter |
| 1965-66 | T.G. Reed | | Harold Tibbets | Robert Smith | Willis Potter |
| 1964-65 | Hershal Krause | | T.G. Reed | R.A. Prochnov | Harold Sanders |
| 1963-64 | Ed Krause | | Hershal Krause | Norman Hall | Harold Sanders |
| 1962-63 | Clint Howard | | R.O. Tuxson | Norman Hall | Harold Sanders |
| 1961-62 | Art Smith | | Clint Howard | James Cavender | Harold Sanders |
| 1960-61 | William Dunlap | | Art Smith | Clint Howard | Harold Sanders |
| 1959-60 | Carol McKenna | | Ward Berkholder | Clint Howard | Harold Sanders |
| 1965-59 | L.D. Blackwell | | Tom Robb, Jr. | Norman Sherman | Carol McKenna |
| 1957-65 | L.D. Blackwell | | Tom Robb | Norman Sherman | Carol McKenna |
| 1956-57 | Lewis Connelly | | William Meath | Tom Robb | Norman Sherman |
| 1955-56 | Lewis Williams | | Lewis Connelly | William Meath | Carl Eckenrod |
| 1954-55 | Ray Meyer | | Lewis Williams | James Harlan | Jim Pinkston |
| 1953-54 | Jim Pinkston | | | Lewis Williams | Lewis Williams |
| 1952-53 | Carl Eckenrod | | A.F. Fugal | Charles Shepherd | Charles Shepherd |
| 1951-52 | A.F. Fugal | | L.D. Blackwell | Phil Shay | Phil Shay |
| 1950-51 | Charles Shepherd | | L.D. Blackwell | Willis Barnes | Willis Barnes |
| 1949-50 | Marion Arthur | | C.G. Harrison | Willis Barnes | Willis Barnes |
| 1948-49 | Don Buxson | | Perry Warmath | Marion Arthur | Marion Arthur |
South Texas Section By-Laws
Download or open pdf of by-laws
Board of Director Meeting Minutes
Follow us on