The South Texas Section International Polyolefins Conference Beneficiaries
More than 80% of South Texas Section's profits from the Polyolefins Conference go to support eight Universities with polymer programs and students of SPE South Texas Section members.
Universities are supported by the SPE South Texas Section with scholarships, endowments, equipment grants and student chapter funds.
These universities are: Baylor University, Texas A&M University, University of Houston, Texas Tech, Texas State University, Lamar University, University of North Texas, and Texas State Tech.
The educational budget is typically $50-95K per year.
2023 International Polyolefins Conference
Scholarship Winners: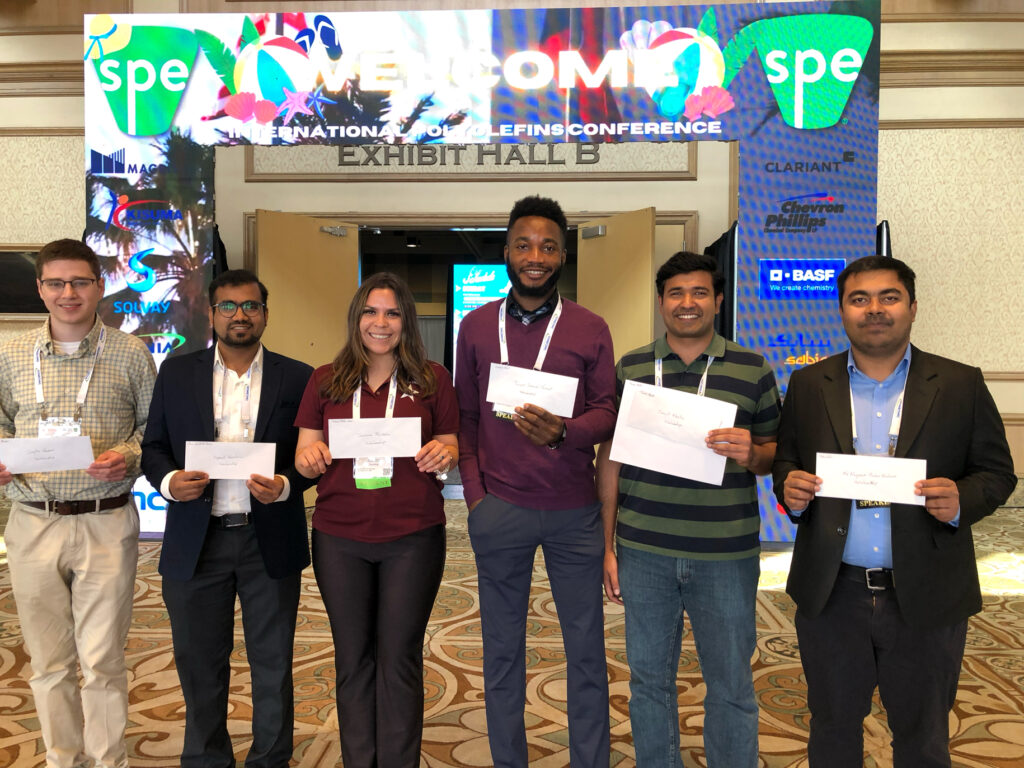 2023 International Polyolefins Conference
Poster Contest Winners: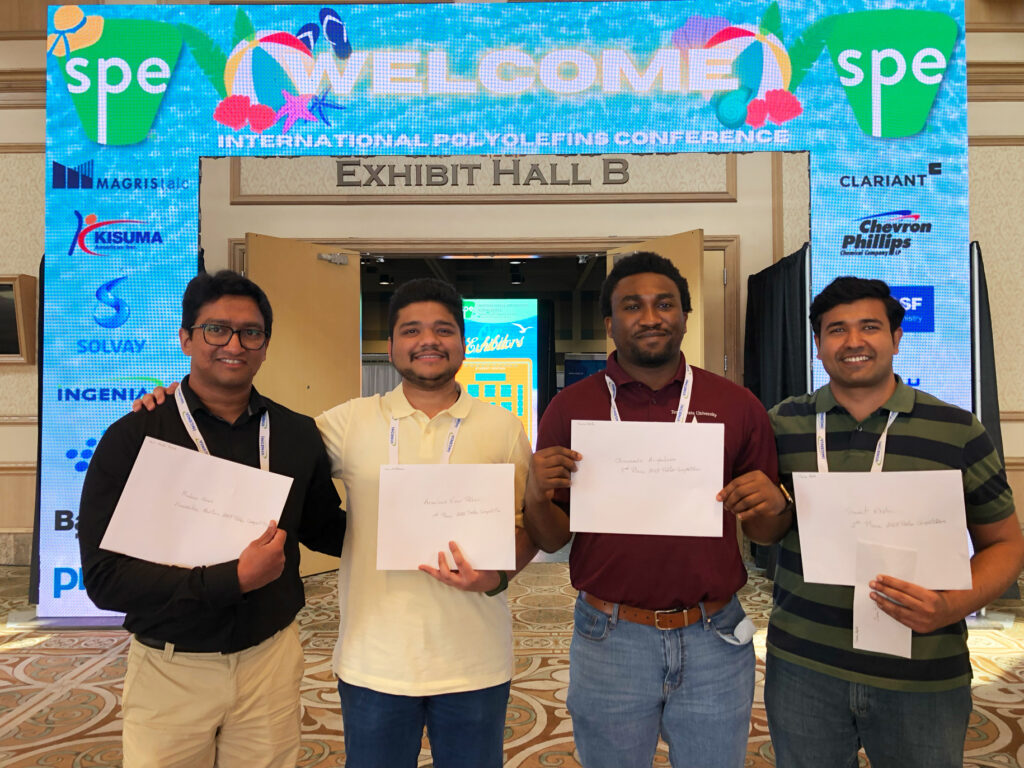 Thank you to all students who participated in the contests and conference.
---

Member Earned
Scholarships
Children and grandchildren of active SPE-STX members are eligible for up to a $2,500 scholarship/yr.
Two scholarships per family can be received.
All qualified applicants will receive scholarships.
The requirements are:
Children or grandchildren should be a resident of Texas (the students can be attending school outside of Texas).
South Texas Section member must be a member of SPE and the South Texas SPE Section
South Texas Section member must be active in the section and have attended four section events during the application year (September 2022-May 2023)
Applications are now being accepted. Must be postmarked by May 15, 2023.
Follow us on