---
President's Message
Dear SPE-STX Members,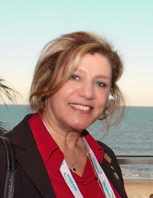 Welcome to 2023. As the New Year quickly begins, I would like to wish a safe and prosperous year for all our SPE-STX members and their families.

I'm very excited to announce we are restarting "The Extruder" quarterly to share the latest information about South Texas Section of SPE. Our last publish was in April 2020.
We are fast approaching our Polyolefins Conference. Last year for the first time, we held our Polyolefins Conference at the Galveston Island Convention Center and that was a very successful event with just shy of 800 attendees either in person or virtual.
The 2023 SPE International Polyolefin Conference will be held at the Galveston Island Convention Center on March 5-8. During the last board meeting it was reported the Polyolefins Conference is set and appears it will be another widely attended event with over 100 papers and a wide array of booths on the exhibit floor. We look forward to seeing you there. Please check your inbox (email) for information regarding registration for those of you who have not yet taken the time to do so.
For February, we are holding a social gathering on February 9th, 2023, from 5:00pm-7:00pm at Texas Injection Molding. This event will include a Tour of Texas Injection Molding and a Catered Dinner. We strongly invite the members of SPE-STX to attend this event and tour the facility. Watch your inbox or visit www.spe-stx.org for more details.
Lastly, I like to mention all SPE member are allowed to join "South Texas Chapter" without any additional fee, and I'd like to welcome those new members that have recently joined SPE-STX and look forward to having these new members be involved in the local section.
Sincerely,
Iman Bahrani, President

---

---
Conference Extended through Wednesday Afternoon
SPE International Polyolefins Conference 2023 will be a Hybrid Conference (both in-person and virtual) at the Galveston Island Convention Center. The conference will run through 3pm on Wednesday including lunch as well as the exhibition hall will be open until 2pm on Wednesday.
Click here for more information about Our 2023 Conference

---
2023 International Polyolefins Conference Speakers
We are Honored to Have Such a Distinguished Group of Plenary Speakers: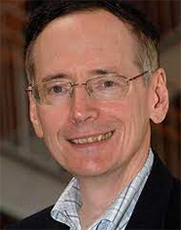 Dr. Tobin Marks - Distinguished Professor-Northwestern University

Dr. Marks will speak about "Surfaces as Ligands, Activators, and Models for Polyolefin Construction and Deconstruction"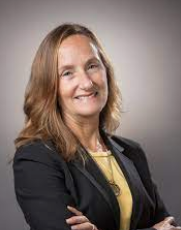 Diane Chamberlain - President-Baystar Polymers

Diane will speak about "Solving Sophisticated Challenges for Proven Customer – Oriented Solutions Across the Value Chain"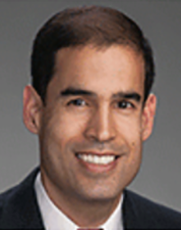 Joel Morales Jr. - VP Polyolefins Americas, Chemical Market Analytics - Dow Jones Company

Joel will speak about "Global Polyolefins Market Update"
Paul Homik-Manager – Polypropylene Commercial Services-Heartland Polymers, Canada

Paul will speak about "Heartland Polymers – North America's 1st Integrated PDH/PP Producer"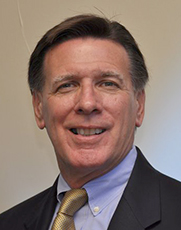 Steve Sandstrum - Business Development Manager, Pipe North America-Borealis Compounds, North America

Steve will speak about "A European Approach to Carbon Footprint Reduction for Polyolefins"
Click here to find more information about these plenary speakers.


---
SPE South Texas Section Support for Education Through the Conference
Over 50% of the SPE South Texas Section Budget is devoted to supporting Education. In December the South Texas board passed a $54,000 Education Budget that supports 8 Universities in Texas that have Polymer Programs (University of Houston, Baylor, Texas A&M, Texas Tech, North Texas, Texas State, Harlingen, and Lamar).  The budget also includes scholarships for the South Texas Section. Each of the schools receives $1,000 to support the SPE Student Chapters of the schools and $3,000 for scholarships for the SPE student members. After the Polyolefins Conference, SPE members who are active in the South Texas Section will be able to apply for scholarships (up to $2,500/student) for their children in school. We also are planning to support the Houston Science Fair this year.  
The Polyolefin Conference also supports Texas SPE Students by providing the opportunities for students to present posters about their research at the conference and to compete for prizes. In addition the conference provides free admission to the conference for up to 40 SPE Students and up to eight $1,000 scholarships.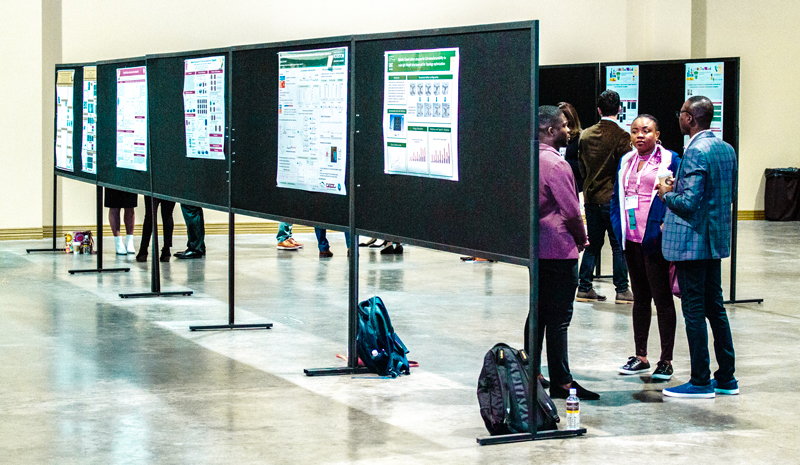 ---
Let's get Technical
Technical Talks for IPOC Flexible Packaging
Film and flexible packaging represent a very large market for polyolefins, and the SPE International Polyolefins Conference reflects that importance in its program. Barry Morris, author of the PDL reference "The Science and Technology of Flexible Packaging" will offer a three-hour tutorial on flexible packaging, emphasizing the sustainability benefits for packaging from food spoilage to recyclability.
Societal demands for recycling continue to drive packaging design, and several of the presentations address designing and manufacturing structures for recyclability, beginning with market research on that topic. One approach to recyclability is to simplify the structures to mono-material alternatives. Presenters will talk about materials and processing techniques for orienting PE films to enhance stiffness and barrier, two of the features gleaned from non-PO materials.
Other presentations will address mixing and compatibilizing multi-material blends to produce performance films with increased levels of Post Consumer Recyclate, using mechanical recycling. Advanced recycling also specifically addresses "clean up" and reincorporation of PCR into critical applications. Related talks will cover the technology landscape for recycling as well as recent developments toward maximizing recycle rates for film and flexible packaging.
Of course, the visibility of this opportunity drives testing and regulations, topics which are also in the program.
Technical Talks for IPOC Pipe
Over the past few years, the SPE International Polyolefins Conference has featured emerging developments in PE pipe applications. This year will follow that trend, beginning with a 3-hour tutorial by Harvey Svetlik, a renowned 40-year industry veteran addressing the requirements for pipe from materials, machinery, and manufacturing to regulations, quality, and testing.
The Pipe Session will feature presentations by industry and academic experts who will address structure-property relationships such as short-chain branching and it's impact on cross-linking, yield stress, and long-term plasticity. Other presentations will distinguish viscous stress failure mechanisms for long-term versus short-term, particularly in gas pipe.
Recent growth of long-term use of polyethylene pipe begs for updating the bending and deflection limits, another topic which will be addressed. The variation in standards and test procedures will be discussed along with the opportunity to harmonize them, including global implications. Polyolefin "pipes" carry not only water and gas but also the much needed telecommunications infrastructure. One presentation will provide an overview of the requirements for this fast-growing market along with materials innovation targeted to that segment.
---

---


---
Stress Corrosion Crack Growth of High Density Polyethylene with Cracked Round Bar Specimen in Chlorine Medium
Jung-Wook Wee, Kumoh National Institute of Technology, Gumi, Republic of Korea
Alexander Chudnovsky, University of Illinois at Chicago, IL, U.S.A.
Byoung-Ho Choi, Korea University, Seoul, Republic of Korea
In this study, the stress corrosion crack (SCC) growth model for the cracked round bar (CRB) specimen was developed. The axisymmetric crack layer (CL) theory for simulating the slow crack growth (SCG) behavior of CRB specimen was modified to consider the chemical degradation due to diffused aggressive environment. The diffusion of oxidative fluid into the process zone (PZ) in radial direction is considered. Also, the chemical degradation kinetics of PZ materials due to the oxidation were modeled. The proposed model was shown that the discontinuous SCG behavior and the deteriorative effect from the chemicals were successfully simulated.


---
Member Benefits - What's in the "Box"?
SPE benefits and programs are designed by plastics professionals for plastics professionals.
You get only the "good stuff," from experts working in the field every day. No "fluff," just substance!
access to relevant content
connection to a global community
live technical events
career support
and so much more…
When you become a member of SPE, choose to join the South Texas Section at no additional charge. Doing so will allow you to keep abreast of all International Polyolefins Conference happenings as well section news and you will also receive our newsletter.
Check out all we have to offer and JOIN US today!

---
Plastics Information: Check It Out

Houston Public LibraryThe Houston Public Library on McKinney has resources on plastics and polymers. Check out their catalog. If you are not near the McKinney location, you can arrange to pick up your books at your local branch.
The Fondren Library at Rice University has the most complete collection of books on plastics and polymers. This is also a prime resource for patent and trademark information, as well as other US Government documents. You cannot check out books there unless you join Fondren Library [$50], but you can arrange for books to be sent to your library by inter-library loan. Use their catalog.
The next best place to browse is at the MD Anderson Library at the University of Houston central campus. South Texas Section has donated many plastics books to this library. If you plan ahead, you can get a TexShare library card from a library where you are a member, which will allow you to check out books from any U of H library. Their catalog is here.


---
SPE-STX Tour of Texas Injection Molding Social
The South Texas Section of the Society of Plastics Engineers cordially invite you to join us on February 9th, 2023 from 5:00pm-7:00pm for a social gathering at Texas Injection Molding located at 11015 Bay Commerce Drive, Houston, TX 77034.
Jeff Applegate has graciously invited the members of SPE-STX to tour the facility.
When

Thursday, February 9, 2023 from 5:00 PM to 7:00 PM CST

Where

Texas Injection Molding
11015 Bay Commerce Drive
Houston, TX 77034
The evening will include:
5:00 pm-6:00 pm Tour of Texas Injection Molding
6:00 pm-7:00 pm Catered Dinner
A registration fee of $15.00 is required to help defray the cost of the catered dinner. Registration is limited to the first 25 registrants and registration closes on February 4th, 2023.
We hope you will join us for this fun and informative evening.
Please note that a Non-Disclosure Agreement between attendees and T.I.M. will be required. Please arrive a few minutes early for electronic sign-in.
Pre-registration is required and T.I.M. reserves the right to review attendees prior to the event.


---

Officers
Section Officers
President
Iman Bahrani
Albemarle Corporation
President Elect
Past President 
Peter Lauzon
Plastic Pipeline Integrity
Vice President 
Preston McDaniel
Dow
Secretary
Tom Walsh
Walsh Consulting
Treasurer
Richard Keeler
TIB Chemicals Corporation
Councilor
Steve Pontiff
Ecolab
Committee Chairpersons
Awards Committee Chair
Kevin Alexander
KWATech, LLC
Golf Outing
Education Committee Chair
David Hansen
SBC Consulting
Housing
Renee Colyer
J. M. Huber Corporation
Membership Committee
Steve King
Flowserve Corporation
Technical Program
Dell Doyle
Dow Chemical
Young Professional Chair
Polyolefins 2023 Chair
Vassilios Galiatsatos
Lyondellbasell (Ret.)
Board Members
David Hansen
SBC Polymers Consulting
John Wagner
Ensinger Special Polymers
Donna Davis
Donna Davis Consulting

Jason Ball
Reterra

Davide Danese
General Polymer Services
Fernando Cevallos-Candau
Consultant
Carl Baker
Shell
Kumar Sanketh
Dow
Steve King
Flowserve Corporation
Dell Doyle
Dow

---
Web Content/Section Coordinator
Janell Helton
Houston, TX 77084
713-503-6729
jdhelton@comcast.net


---