---
President's Message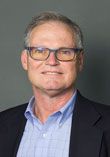 Greetings,
Many of you attended our most recent social / technical meeting at St. Arnolds Brewery on October 17th. Details of the meeting are posted below. Thanks to those who took time to participate.
News of our Baylor University Educational endowment event held on November 6th can be found the newsletter below. They were extremely excited and appreciative of the endowment and have grand plans for the support. It was an event that was well attended by not only SPE Student Chapter members but from SPE-STX members and surrounding SPE Student Chapter members. A lot of exciting things are happening at Baylor University. In the past three years they have placed 1st once and 2nd twice in the SPE International Student Chapter competition. Not only did they beat out their Texas rivals but across the nation as well. We toured a first class Technical Center where a broad range of talents were exhibited. Job well done Baylor!
I cannot close without asking for your help. As we continue to prepare for the 2019 Polyolefins Conference we will need many volunteers to ensure another successful event. There are many opportunities for you to give back. We have a lot of students are counting on our support. More information can be found on our website at www.spe-stx.org.
Sincerely,
Steve King, President
---
Dr. Walter Bradley Honored during Scholarship Presentation at Baylor
The South Texas Section of the Society of Plastics Engineers had the privilege to honor Dr. Walter Bradley for his efforts to establish and ensure the success of material sciences at Baylor University.
On behalf of the Board of Directors and the Education Committee, we presented a check for $50,000 to create an endowed scholarship in the name of Dr. Walter Bradley for students enrolled in the school of engineering and computer science, have strong academic performance, history of work in the polymers field, and have a potential for a future career in the polymers and materials field.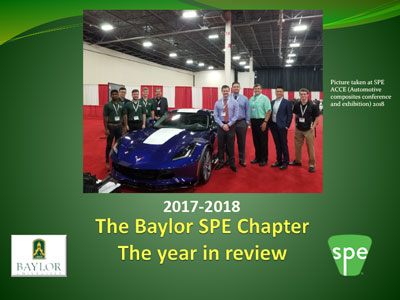 Six members of the South Texas section made the trip to Baylor University in Waco to honor Dr. Bradley. Baylor hosted a tour of the research laboratories where students demonstrated the use of equipment in their specific areas of study. The tour was followed by a very nice dinner with the Dean of Mechanical Engineering Dr. Dennis O'Neal, Associate Professor of Mechanical Engineering and sponsor of the Student SPE Section Dr. David Jack, and the members of the Baylor SPE student section.
Steve King provided an inspiring presentation covering the materials, markets and products manufactured by Solvay. The SPE Student Section presented a review of the year's activities and awards (view presentation). Baylor's SPE Student Chapter has been recognized the last three years by SPE International as being the top SPE student sections in the nation with one first place and two second place awards. Many of the recent graduates have gone on to secure jobs in the plastics industry.
Jeff Applegate of Texas Injection Molding and SPE South Texas sponsor for Baylor's student section made the presentation of the Polymer and Materials Endowed Scholarship Fund to Dr. Walter Bradley. Dr. Bradley was joined by his family and former students and colleagues at Baylor University. It was a delightful evening to celebrate Dr. Bradley and enjoy the company of Baylor's students and faculty associated with the student SPE section. The bronze plaque pictured will serve as a tribute to Dr. Bradley and be displayed in the Engineering building.
All South Texas SPE members should be proud of this accomplishment and privilege to know and support the next generation of polymer engineers. Thank you for all your hard work and contributions to make this possible.
---
Guest Speaker Zachary Moore Presented an Overview for Polyethylene and Polypropylene for North America at our October St. Arnold Brewery Social Event
On October 17th, Zachary Moore of ICIS gave an overview of the recent developments and upcoming issues impacting the North American markets for polyethylene and polypropylene. He discussed how the PE market is witnessing expanding capacity and concerns as to where additional product will be placed in contrast to the PP market that is experiencing supply shortages as the pace of capacity expansions has been much slower.
He spoke to a large crowd of SPE members that enjoyed all that St. Arnold has to offer.
---
&nbsp
Call For Papers
The SPE South Texas Section, the SPE Polymer Modifiers and Additives Division, the Thermoplastic Materials and Foams Division, and the Flexible Packaging Division are organizing technical sessions for the 2019 SPE International Conference (Feb 24-27) in the following areas:
Current Trends in Markets, Technology, and Investments
Innovation in Polyolefin Catalysts and Process
Advances in Polyolefin Stabilization
Modifiers for Polyolefins
Polymer Testing and Characterization
Flexible Packaging
Polyolefins in Automotive
Advances in Polyolefin Processing
Polyolefin Drainage Applications
Sustainability
Submission Due Date
Abstracts: October 19, 2018
Papers: January 18, 2019
Presentations: January 18, 2019
Student Posters: January 18, 2019
To submit a paper, contact Fernando Cevallos-Candau
To become a sponsor, contact Richard Keeler or Ryan Reese
To procure a exhibition booth, contact Kevin Alexander
For more information go to spe-stx.org/international-polyolefins-conference The 2018 SPE International Polyolefins Conference was very successful with over 720 people attending, 60 exhibitor booths, a student poster competition, two networking receptions, and tremendous commercial activity.

---
Registration is now open for our 2019 Polyolefins Conference
Don't miss out on our most important event we host. This year our Polyolefins Conference will be February 24-27.
2019: Sustainable Polyolefin Growth:  Meeting Needs for Today & Tomorrow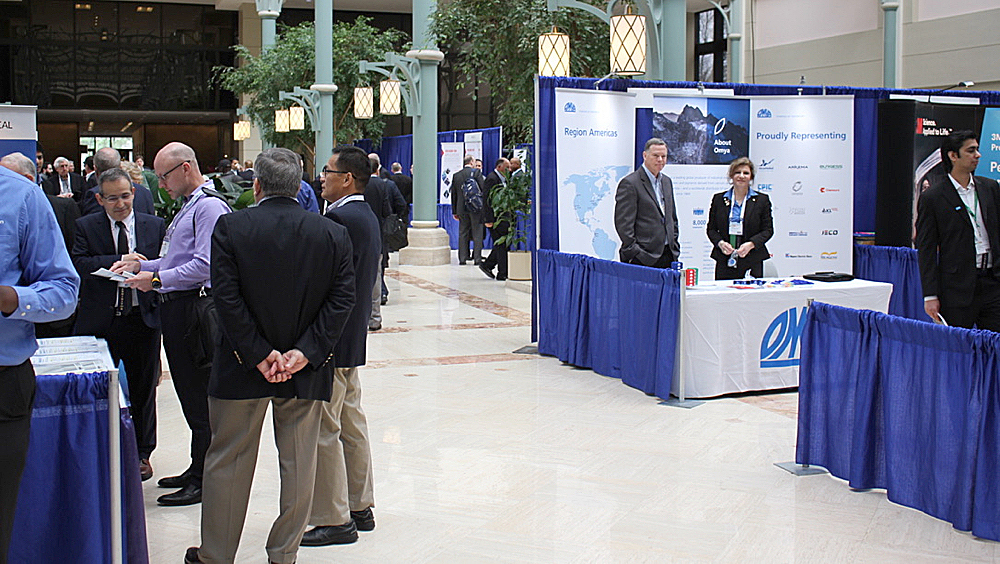 ---
Fundamentals Of Twin-Screw Compounding: Kneading Block Performance Characteristics
Paul G. Andersen, Coperion Corporation, Ramsey, NJ
Abstract
The co-rotating fully intermeshing twin-screw extruder has evolved significantly in the 60 years since it was commercialized in 1957. While this equipment might be considered a "mature" technology, it has not experienced a decline in new developments as might be expected, but a rather significant number of advancements have been introduced during the intervening years. Even today the technology continues to evolve. For example in the last 20 years several significant developments have been introduced. These include a) the implementation of high torque (power) designs, b) the use of increased screw rpm in conjunction with high torque for improved operating flexibility and productivity, and c) a breakthrough technology for feeding difficult to handle low bulk density materials. However, one area of twin-screw technology that has not evolved as much is screw elements geometry. Conveying elements and kneading blocks have remained essentially the same since the original Erdmenger design patents were filed in the late 1940's and early 1950's. In spite of their longevity in the market, there are still unknown qualitative as well as quantitative operational characteristics. This paper will focus on kneading blocks, specifically looking at some significant aspects related to performance. These include pressure generation as a function of 1) absolute pressure, 2) disc profile (2-lobe vs 3-lobe), 3) disc width, 4) disc stagger angle, and 5) material viscosity.
---
South Texas SPE 2018-2019 Board Meeting
October 8, 2018
Present: Iman Bahrani, Tom Walsh, Richard Keeler, David Hansen, Janell Helton
Alternative methods to using SPE International for registration was discussed. Janell had contacted Etouches. The yearly cost would be approximately $9500. Currently registration for POC 2019 is open. International has been very responsive when an issue has come up.
Baylor Endowment—no discussion
Brought to the table that Dell needs speaker for November event. Richard said he would look into that.
Tom has not received any new member information from International since May. He will reach out to get updated information on new members.
Spring Golf Outing—no discussion
David spoke about education budget and said he was close to finalizing it. He discussed doing away with the equipment scholarship and increasing the student scholarship per school.
Richard has started to send out the sponsorship information.
---
Plastics Information: Check It Out

Houston Public LibraryThe Houston Public Library on McKinney has resources on plastics and polymers. Check out their catalog. If you are not near the McKinney location, you can arrange to pick up your books at your local branch.
The Fondren Library at Rice University has the most complete collection of books on plastics and polymers. This is also a prime resource for patent and trademark information, as well as other US Government documents. You cannot check out books there unless you join Fondren Library [$50], but you can arrange for books to be sent to your library by inter-library loan. Use their catalog.
The next best place to browse is at the MD Anderson Library at the University of Houston central campus. South Texas Section has donated many plastics books to this library. If you plan ahead, you can get a TexShare library card from a library where you are a member, which will allow you to check out books from any U of H library. Their catalog is here.
---
Calendar of Events
| DATE | EVENT | LOCATION | TIME |
| --- | --- | --- | --- |
| December 6 | Technical Talk & Social | Dave and Busters | 6 p.m. |
| February 24-27 | International Polyolefins Conference | Hilton Greenspoint | 8:00 a.m. daily |
---

Board of Directors
Section Officers
President
Steve King
Solvay

President Elect
Dell Doyle
Dow Chemical

Past President
Kevin Alexander
KWA-Tech, Inc

Vice President
Iman Bahrani
Omya, Inc.

Secretary

Treasurer
Peter Lauzon

Committee Chairpersons
Awards Committee Chair –
Kevin Alexander
KWA-Tech, Inc.

Golf Outing
Ryan Reese
Dover Chemical

Education Committee Chair –
David Hansen
SBC Consulting

Housing
Ryan Reese
Dover Chemical

Membership Committee Co-Chairs
Chuck Crosby
Braskem Americas

Tom Walsh
Walsh Consulting Services

Newsletter –
Iman Bahrani
Omya, Inc.

Technical Program
Dell Doyle
Dow Chemical

Young Professional Chair
Polyolefins 2017 Chair –
Robert C. Portnoy
Portnoy Technical Services LLC

Board Members
Steve King
Solvay

Kevin Alexander
KWA-Tech, Inc.

Iman Bahrani
Omya, Inc.

Bill Diecks Retired

David Hansen
SBC Consulting

David Grice
C&K Plastics

Dell Doyle
Dow Chemical

Tom Walsh
Walsh Consulting Services, Inc.

Peter Lauzon
Peal Processing

---
Web Content/Section Coordinator
Janell Helton
Houston, TX 77084
713-503-6729
jdhelton@comcast.net

---