President's Message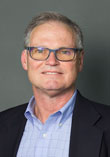 Dear SPE-STX Members,
Happy New Year from the Society of Plastic Engineers, South Texas Section. 2017 was a good year for many but a bad year for others. As we and our community rebuild our homes and businesses from the unfortunate events such as Hurricane Harvey may you keep all of our members and their families at the front of our thoughts and prayers. May the 2018 year be safe, fun, and prosperous.
We hit the ground running in 2018. Many volunteers have been and are still working hard to deliver a number of upcoming events for our section. The first event will be a social at Saint Arnolds on February 1st. It will be a technical event you will not want to miss. Information on the event is listed below or you can see details on our events page.
Our biggest event of the year, the Polyolefin Conference 2018 will follow shortly thereafter on February 25-28th at Hilton North (Greenspoint) Houston, TX. We have a record registration by our exhibitors so you should plan to attend the big event. We still have a few sponsorship opportunities for P.O.C. event. Please feel free to contact us if you are interested. There will be a number of technical presentations you will not want to miss and the networking opportunities are almost unlimited. For more information please visit our website.
The next big event will be the spring STX Student Support Golf Tournament. It is currently scheduled for April 2018. No time like the present to start supporting this event. Please feel free to contact Ryan Reese of Dover International for details of how and where you can support this program.
As many of you know all events hosted by the SPE-STX contribute to the financial support to many young professionals and educational institutions throughout Texas. Now is a good time to remind you January is the deadline for scholarship applications. The application forms can be found on the above mentioned link to our website.
For those of you interested in networking with some well-connected members of the Society of Plastic Engineers I would like to remind you of our networking breakfast on held once a month at 7AM at the IHOP restaurant on Washington Ave, (I-10), Houston, TX. See our calendar for the future dates.
Best regards,
Steve King



---
In The News
---
Ryan Reese from Dover Chemicals steps up as new South Texas SPE Golf Outing Chairman
Ryan Reese has graciously accepted to be the chairman of this year's golf outing. Ryan is an avid golfer but this is the first time to chair such an event. Ryan is looking for volunteers to join the golf committee so if you interested, especially those with previous experience with this event, please contact Ryan:
Ryan Reese
rreese@doverchem.com
330-204-0904
Next Breakfast Bunch Meeting
When: February 6, 2018
Where: I-Hop, 6508 Washington Ave., 77077, 7:00 AM (map)
Breakfast Bunch Meetings - The first Tuesday of each month all year.
---





Sign up now for the 2018 SPE International Conference (Feb 25-28) in Houston
This is the largest Polymer Conference dedicated to Polyolefins in the world and is a great place to meet your customers, your suppliers, and your friends as well as hearing about the latest Developments and Technology. There will be over 700 people attending the conference which will have 84 technical papers, 5 Keynote Plenary talks, a Sunday afternoon Polyolefins Tutorial, 64 exhibitor booths, two evening networking socials, and a student poster competition. Technical sessions featured at the conference will be:
Current Trends in Markets, Technology, and Investments
Innovation in Polyolefin Catalysts
New Process Developments
Advances in Polyolefin Stabilization
Modifiers for Polyolefins
Elastomers/Automotive Applications
Polymer Testing and Characterization
Modeling & Simulation of Polymer Materials & Processes
Flexible Packaging
Compounding and Extrusion
Building and Construction/Durables Applications
Foams/Light Weighting
Sustainability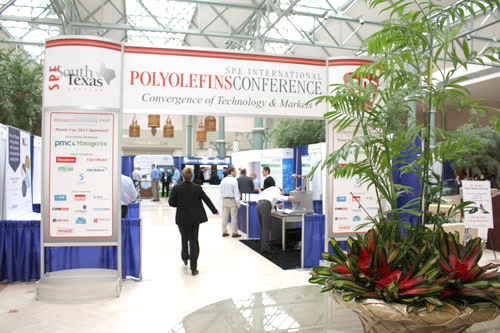 http://www.linkedin.com/groups?gid=2073302&trk=hb_side_g
Join the South Texas Section of the Society of Plastics Engineers on LinkedIn. Click on the above link and you will be directed to group page. LinkedIn serves as another communication tool for SPE-STX.
LinkedIn is a free web site for professional networking with over 300 million members in over 200 countries and territories.
LinkedIn enables discussions and networking between SPE-STX members and those related to the plastics industry. LinkedIn compliments the current SPE-STX web and membership to LinkedIn is free.
News Highlight
LinkedIn SPE-STX group currently has over 375 members as of 2014. To date, the tool has been used primarily to promote and discuss SPE-STX meetings.
Members are also notified of meetings from board members plus email blasts sent by SPE International.
As always, both the monthly newsletter and SPE-STX web site are the leading sources of information on SPE-STX activities.






Save the date: 04.16.18
Don't miss our annual South Texas SPE Golf Outing. This year our annual golf outing will be on Monday, April 16, at the Willow Creek Golf Club in Spring.
We are looking for volunteers to join the golf committee
If you have participated in the golf committee from previous years, your input ould be greatly appreciated. With your advice and suggestions we can make this year the best one ever!
Please contact Ryan Reese and help make this happen.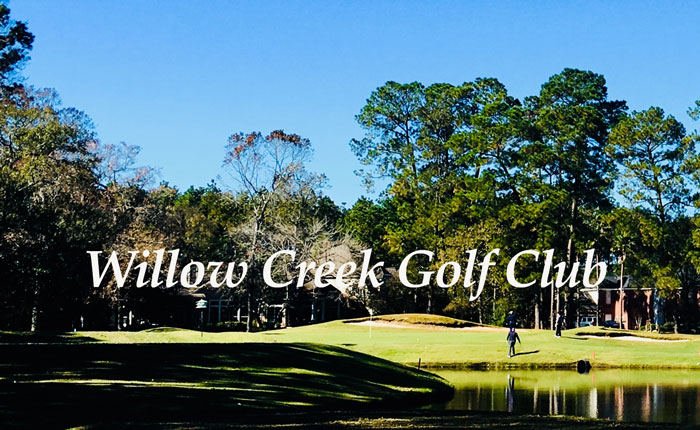 Plastics Information: Check It Out


The Houston Public Library on McKinney has resources on plastics and polymers. Check out their catalog at http://catalog.houstonlibrary.org. If you are not near the McKinney location, you can arrange to pick up your books at your local branch.
The Fondren Library at Rice University has the most complete collection of books on plastics and polymers. This is also a prime resource for patent and trademark information, as well as other US Government documents. You cannot check out books there unless you join Fondren Library [$50], but you can arrange for books to be sent to your library by inter-library loan. Use their catalog at http://library.rice.edu/.
The next best place to browse is at the MD Anderson Library at the University of Houston central campus. South Texas Section has donated many plastics books to this library. If you plan ahead, you can get a TexShare library card from a library where you are a member, which will allow you to check out books from any U of H library. Their catalog is at http://www.library.uh.edu/.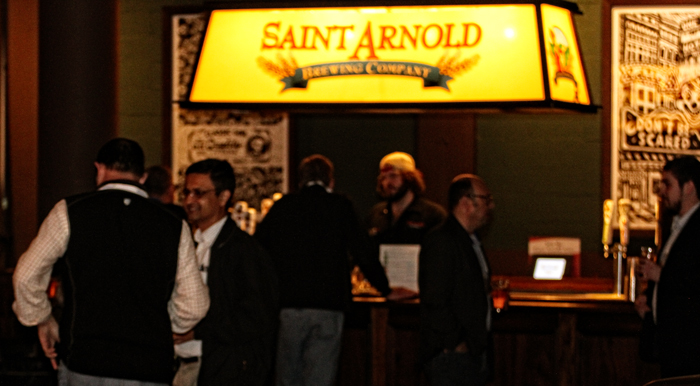 Join us for a fajita dinner at St Arnold Brewery along with a fascinating talk from Joseph J. Fay Ph.D. of BASF
A scientist specializing in the stabilization of plastics for a wide variety of applications and he is also a former Homebrewer.
Antioxidants for Plastics and Beer. Are you Hoppin' Mad?
Oxidation reactions are pretty common in an (Earth) atmosphere containing about 21% oxygen. Most plastics require some sort of antioxidant addition to prevent degradation during processing and for short term storage stability. For products with extended life-time expectations, a bit more might be required and different types of antioxidants are considered. Beer is also prone to oxidation. Ever wonder why beer bottles are usually brown or green? What's the fascination with the amount and variety of hops used in beer? Why are hops added to beer and what is the connection between
hops and antioxidants for plastics?
Register now for our annual St. Arnold Brewery Social at Texas' Oldest Craft Brewery
When: Thursday, February, 1st, 2018
Where: St. Arnold Brewery
2000 Lyons Ave. Houston, TX 77020(map)
Time: 6pm-8pm
Cost: SPE Member $25 Non-Member $35
Questions: Dell Doyle (940) 636-1509
Click here to register. (deadline: January 29 2018)




A Method to Evaluate the Near and Far Aspecular Reflectance Differences of Organic Pigments and Possible Causes
James E. Rediske
Technical Specialist
BASF Colors & Effects USA, LLC.
Abstract
A review and examination of color travel of organic pigments in thermoplastic materials is undertaken. A method of how to quantify and understand the color changes and how to predict performance based on particle morphology is put forward.





Program Calendar
Date

Event Title

Event Specifics

Topic

Location

Time

February 1
St Arnold Brewery Social
Join us for a fajita dinner along with a fascinating talk from
Joseph J. Fay Ph.D. of BASF
Social
St Arnold Brewery
2000 Lyons Ave. Houston, TX 77020
6 p.m. – 8 p.m.
February 26-28
International Polyolefins Conference
2018: Abundant Supply = Opportunities and Challenges
Polyolefins
Hilton Houston North, Houston, Texas
All Day
April 16
Annual Golf Outing
Social
Fundraiser
Willow Creek Golf Club
TBD