President's Message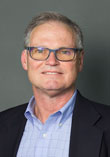 Dear SPE-STX Members,
I would like to take time to say thanks to many of our dedicated SPE Members for their contribution to the many events held this past 12 months. Even though we are taking summer off from our social events we continue to prepare for the coming year. Many of our members will continue to work tirelessly throughout the summer planning and preparing for the 2019 Polyolefins Conference. Their support allowed us set new records this year which has allowed us to provide an endowment and many scholarships to the various universities and students. A big THANK YOU to all!
We will start back up in with our technical, social, and fund raising events in August. As always we are looking for your participation to help us continue the successful trends we have enjoyed for many years. If you are interested please feel free to reach to me, any member of the board, and/or any of the various committee members. We are in continuous need of your support. Watch our site at www.spe-stx.org for upcoming fall events.
Best regards,
Steve King




Weather was perfect for our annual golf outing at Willow Creek Golf Course!
59 golfers enjoyed not only a beautiful day and a wonderful course, there were additional opportunities for entertainment on the course:  featuring a golf canon, long drive assistant on 18th hole and a hole in one contest.
Many door prizes were also given out as golfers enjoyed a delicious meal and drinks.
The Winning Team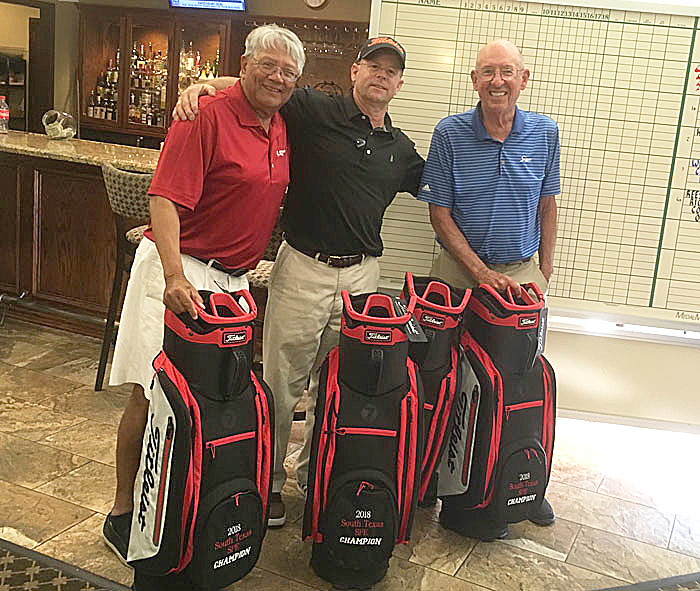 Fred Kramer, John Militante, Steve Barkman, and Doug Horton made up the winning team and each received a monogrammed Titleist golf bag.

I big thanks to Ryan Reese for chairing this event!






South Texas SPE 2017-2018 Board Meeting
Meeting Minutes for
Wednesday, April 18, 2018

Attendence: Bill Diecks, Janell Helton, Chuck Crosby, Steve King, Iman Bahrani, Peter Lauzon, Tom Walsh, Dell Doyle, and David Hansen. Jeff Applegate – Special Guest
April BOD Meeting Minutes Approved.
Reviewed the financial status of SPE-STX. (Janell Helton) Still waiting on some additional clarification and expenses to be cleared from the POC 2017 event.
Discussed the Baylor University Dr. Bradley Walter Endowment funding. It was recommended this matter be tabled until such time as the results from our POC 2017 were closed. Background: Baylor Dr. Walter Bradley scholarship fund; Asking for $50K to fund the event. SPE-STX has been saving for this fund for the past five years.
Discussed surveying participates of the various SPE-STX events + Members for feedback, ideas for improvement of the various functions. Pete Lauzon will organize survey and submit for approval.
Attempted to discuss the results of the April Golf Fundraiser event but Ryan was not available. Janell provided preliminary results of the event.
We had average attendance with low contributions to giveaways, etc.
In previous meetings the group felt we should be consistent with our address thus a recommendation was made to establish a more permanent address. Pete committed to work with Janell to establish a location for the P.O. Box address.
Revisited the concept of a sporting clay shoot as a fund raiser. Pete provided feedback. Typically net out around $100 person. The group discussed timing and agreed to revisit this in the fall due to summer vacations up on us.
There were preliminary discussions on ways to honor long time past member, Mr. Terry Vermaas. The group agreed recognize him with a scholarship at one of our supported Universities. The matter was table until the Baylor Endowment was completed.

Tom moved to end the meeting, seconded by Pete Lauzon.
---
In The News
---
Breakfast Bunch Meeting on hold

There will be a brief hiatus for our breakfast bunch meeting.

We will let you know when we get a new leader and start again.
---




2018 Outstanding Student Chapter Awarded to TAMU Society of Plastics Engineers Student Chapter

Society of Plastics Engineers TAMU Chapter will be officially recognied as a 2018 Outstanding Student Chapter Award recipient at the 76th Annual Technical Conference (ANTEC 2018) in Orlando, Florida.
Mohammed Haque, Chemical Engineering '19, Texas A&M University, and President TAMU Society of Plastics Engineers Student Chapter, related this information to us as he was filing the Student Chapter Renewal paper work with our section.







Plastics Information: Check It Out


The Houston Public Library on McKinney has resources on plastics and polymers. Check out their catalog at http://catalog.houstonlibrary.org. If you are not near the McKinney location, you can arrange to pick up your books at your local branch.
The Fondren Library at Rice University has the most complete collection of books on plastics and polymers. This is also a prime resource for patent and trademark information, as well as other US Government documents. You cannot check out books there unless you join Fondren Library [$50], but you can arrange for books to be sent to your library by inter-library loan. Use their catalog at http://library.rice.edu/.
The next best place to browse is at the MD Anderson Library at the University of Houston central campus. South Texas Section has donated many plastics books to this library. If you plan ahead, you can get a TexShare library card from a library where you are a member, which will allow you to check out books from any U of H library. Their catalog is at http://www.library.uh.edu/.








Understanding the properties of processed polyamide 11
Katalee Jariyavidyanont, Jason L. Williams, Alicyn M. Rhoades, Ines Ku ̈hnert, Walter Focke, and Rene ́ Androsch
Abstract
Calculating different cooling rates for injection-molded polyamide 11 enables successful prediction of crystal polymorph details in actual molded parts.







Program Calendar
| Date | Event Title | Event Specifics | Topic | Location | Time |
| --- | --- | --- | --- | --- | --- |
| September 2018 | Kickoff Event | Social | | TBD | TBD |