---
President's Message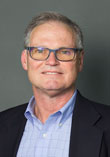 Greetings,
As we close down the 2018 year I would like to thank each of our volunteers for all the hard work they have put into making the Society of Plastics Engineers, South Texas Section. Without the volunteers we could not have accomplished all we have.
We completed our final social event at Dave and Busters. During the meeting our friend and colleague Mr. Richard Keeler, Technical Manager for Kisuma US gave a nice presentation on magnesium hydrotalcite products. Thanks to Richard for taking his valuable time to attend our meeting and provide this information.
We have some new and interesting social programs in 2019, stay tuned. The new year brings many new challenges. The Polyolefins Conference is shaping up very well. Mark your calendar for this event starting February 24th – 27th, 2019. Registration has been open for some time so please take this time to register if you have not already done so.
We look forward to seeing you there. I would like to close out 2018 by wishing you the best. Have a great safe holiday and a prosperous new year.
Sincerely,
Steve King, President
---
Recipients Respond to the Scholarship Given
Please take the time to read these kind words of appreciation for the support our South Section of SPE has done.
Just click here to view the pdf.
Dear Mr. King, Mr. Doyle, and Mr. Hansen,
Please find attached the thank-you letters from recipients of the Mark Demark Scholarships and South Texas Section of SPE Scholarships presented to chemical engineering students at Texas Tech.  Thank you for your generous support of or students!
Best regards,
Kristina Thompson
Undergraduate Advisor, Chemical Engineering
Whitacre College of Engineering
Texas Tech University
Lubbock, TX
---
Guest Speaker Richard Keeler of Kisuma Gave a Technical Presentation Entitled "Dehydrated Hydrotalcites-Chemistry and Uses" at our December Social Event
A number of SPE members attended our December social held at Dave&Busters Richard fielded many questions from the group after his talk.
Game cards were given out and a great Tex-Mex buffet was served.
---
Call For Papers
The SPE South Texas Section, the SPE Polymer Modifiers and Additives Division, the Thermoplastic Materials and Foams Division, and the Flexible Packaging Division are organizing technical sessions for the 2019 SPE International Conference (Feb 24-27) in the following areas:
Current Trends in Markets, Technology, and Investments
Innovation in Polyolefin Catalysts and Process
Advances in Polyolefin Stabilization
Modifiers for Polyolefins
Polymer Testing and Characterization
Flexible Packaging
Polyolefins in Automotive
Advances in Polyolefin Processing
Polyolefin Drainage Applications
Sustainability
Submission Due Date
Papers: January 18, 2019
Presentations: January 18, 2019
Student Posters: January 18, 2019
To submit a paper, contact Fernando Cevallos-Candau
To become a sponsor, contact Richard Keeler or Ryan Reese
To procure a exhibition booth, contact Kevin Alexander
Click for more information. The 2018 SPE International Polyolefins Conference was very successful with over 720 people attending, 60 exhibitor booths, a student poster competition, two networking receptions, and tremendous commercial activity.

---
Registration is now open for our 2019 Polyolefins Conference
Don't miss out on our most important event we host. This year our Polyolefins Conference will be February 24-27.
2019: Sustainable Polyolefin Growth:  Meeting Needs for Today & Tomorrow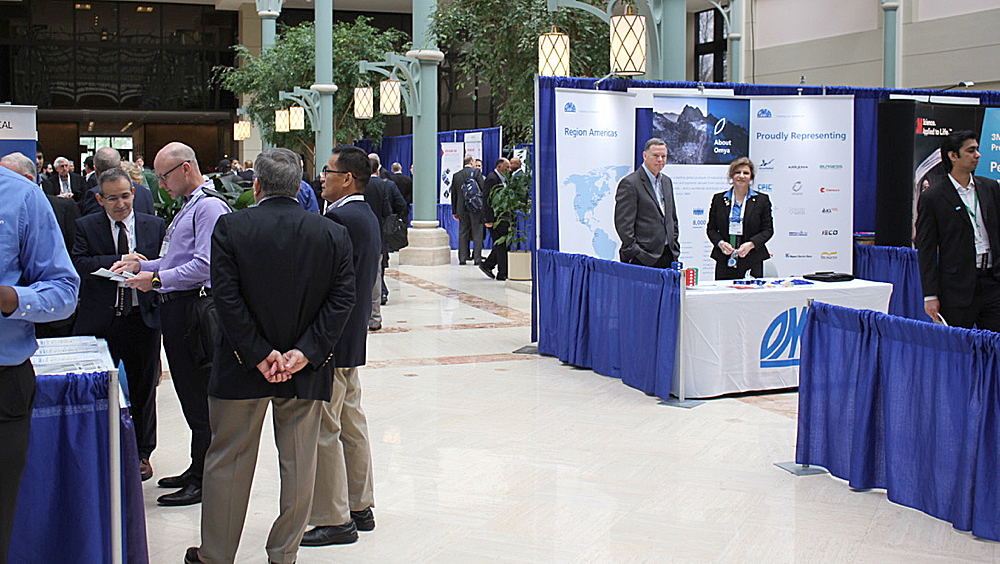 ---
SPE Members Save $10 Off General Admission Rate at the 2019 Economic Business Forecast Luncheon

Please join the MIT Enterprise Forum of Texas as we kick off 2019 with our annual Economic Business Forecast for the coming year! As a member of SPE you can get $10 off the General Admission Rate. Use discount coupon code STX to get the $10 discount.

With record debt in the U.S., a volatile stock market, slowing in China's economy, uncertain trade agreements, but a seeming strong US economy spurred by the business tax cuts what does the new year hold? At this event, you'll hear expert insights on both the Texas and national economies. Our panelists will discuss GDP, oil prices, unemployment, interest rates, inflation, housing activity, and more. Russ Capper will also give an update on the Entrepreneurial Ecosystem in Houston. Whether you're with an established business or a start-up, this is one event you won't want to miss. Registrations will close at 4PM on Jan 6.

Our distinguished panel of experts will be:
Bob Charlet, Publisher of the Houston Business Journal – Moderator
John Duca, Vice President and Senior Policy Advisor at Federal Reserve Bank of Dallas
Boyd Nash-Stacey, Senior Economist at BBVA Compass
Russ Capper, CEO of Houston Exponential
January 9, 2019
11:00 AM -1:00 PM
Lunch Served at 11:30 AM
Federal Reserve Bank, Houston Branch
1801 Allen Parkway
Houston, Texas 77019
Register at www.MITEFtexas.org
$50 General Admission
To make it through security at the Federal Reserve Bank you will need to be on the registration list and have a photo ID similar to airport security.  If the event has filled up, call Sara Wilkins to get on a waiting list.
 For more information contact Sara Wilkins (713) 839-0808, Sara@amchouston.com
---
How Can We Recover More Plastics?
By American Chemistry Council
Abstract
For years, many U.S. communities collected plastics and sent substantial amounts to China for recycling. In turn, China remade those plastics into new products and sold them at home and throughout the world.
U.S. communities kept valuable materials out of landfills, and this helped plastics recycling in the U.S. grow year over year. All good.
---
South Texas SPE 2018-2019 Board Meeting
November 12, 2018
Present: Iman Bahrani, Tom Walsh, Pete Lauzon, David Hansen, Janell Helton, Bill Diecks, Robert Portnoy, and Steve King.
The meeting was held at a new location known as the Houston Technology Center in Midtown, Houston. Thanks to David Hansen for setting up venue.
During our meeting we discussed many topics. The first issue discussed was unwanted SPAM that appears to be coming from SPE members to others. The decision was made to remove all reference to personal/professional emails from the SPE-STX Website and incorporate a "Contact Us" portal where members can present their inquiries.
It has been suggested we begin saving for our next endowment. The BOD has nominated the next endowment to be given in Honor of Terry Vermaas, a long time very active member of SPE-STX. The Educational Committee will follow with recommendations for a school of choice.
The Educational Budget was discussed. One area being considered is to ask member companies for donations to enlarge our contributions for local universities. We have contributed successfully the $50k endowment at Baylor University in the name of Dr. Walter Bradley. Many of you may have seen the story last month in our newsletter. A motion to approve the 2018/2019 education budget was made, seconded, and was unanimously approved.
A nominating committee will be reaching out to our members as we plan for our new Board of Directors for the South Texas Section. 2019 will be the year for change for many chairs. If you are interested in serving as a board member please let us know.
During the meeting the subject of SPE-STX Insurance was discussed. SPE International has issued a mandate to provide our own insurance to protect all activities and members related to the section activities. A motion was made to secure the insurance at SPE-STX Section expense, seconded, and pass unanimously.
Lastly, the subject of Additive Manufacturing (3D Printing) was discussed. It was agreed that David Hansen, Jeff Applegate, and Steve King would visit the Houston Community College to investigate hosting a technology event at HCC, Stafford, TX. This will be completed late November. Stand by for more information coming soon.
The next BOD meeting was scheduled for December 10, 2018.
---
Plastics Information: Check It Out

Houston Public LibraryThe Houston Public Library on McKinney has resources on plastics and polymers. Check out their catalog. If you are not near the McKinney location, you can arrange to pick up your books at your local branch.
The Fondren Library at Rice University has the most complete collection of books on plastics and polymers. This is also a prime resource for patent and trademark information, as well as other US Government documents. You cannot check out books there unless you join Fondren Library [$50], but you can arrange for books to be sent to your library by inter-library loan. Use their catalog.
The next best place to browse is at the MD Anderson Library at the University of Houston central campus. South Texas Section has donated many plastics books to this library. If you plan ahead, you can get a TexShare library card from a library where you are a member, which will allow you to check out books from any U of H library. Their catalog is here.
---
Calendar of Events
| DATE | EVENT | LOCATION | TIME |
| --- | --- | --- | --- |
| January 9 | 2019 Economic Business Forecast Luncheon | Federal Reserve Bank, Houston Branch  | 11:00 a.m. - 1:00 p.m. |
| February 24-27 | International Polyolefins Conference | Hilton Greenspoint | 8:00 a.m. daily |
---

Board of Directors
Section Officers
President
Steve King
Solvay

President Elect
Dell Doyle
Dow Chemical

Past President
Kevin Alexander
KWA-Tech, Inc

Vice President
Iman Bahrani
Omya, Inc.

Secretary

Treasurer
Peter Lauzon

Committee Chairpersons
Awards Committee Chair –
Kevin Alexander
KWA-Tech, Inc.

Golf Outing
Ryan Reese
Dover Chemical

Education Committee Chair –
David Hansen
SBC Consulting

Housing
Ryan Reese
Dover Chemical

Membership Committee Co-Chairs
Chuck Crosby
Braskem Americas

Tom Walsh
Walsh Consulting Services

Newsletter –
Iman Bahrani
Omya, Inc.

Technical Program
Dell Doyle
Dow Chemical

Young Professional Chair
Polyolefins 2017 Chair –
Robert C. Portnoy
Portnoy Technical Services LLC

Board Members
Steve King
Solvay

Kevin Alexander
KWA-Tech, Inc.

Iman Bahrani
Omya, Inc.

Bill Diecks Retired

David Hansen
SBC Consulting

David Grice
C&K Plastics

Dell Doyle
Dow Chemical

Tom Walsh
Walsh Consulting Services, Inc.

Peter Lauzon
Peal Processing

---
Web Content/Section Coordinator
Janell Helton
Houston, TX 77084
713-503-6729
jdhelton@comcast.net

---