President's Message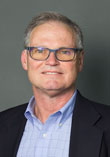 Dear SPE-STX Members,
The Society of Plastics, South Texas Chapter continues to work hard to bring many activities to our members. One such event will be hosted by Mr. Tim Roberts of Phillips 66 on November 8, 2017. There will be no cost to our members as lunch will be provided by our host. Space is limited so please register soon.
We continue to build on various activities and will need many volunteers to ensure the spring activities will be a success. Please know these events are only made possible by the many volunteers. Check out our website at www.spe-stx.org for details on the various activities such as the Polyolefins Conference or the spring STX Student Support Golf Tournament. Both events are a significant contributor to the financial support we provide for many young professionals and educational institutions throughout Texas.
We are also working with other chapters and associations to expand our reach. For example we recently offered support to the Rio Grande Valley Chapter. If you are interested in knowing more please feel free to reach out to me.
Best regards,
Steve King



---
In The News
---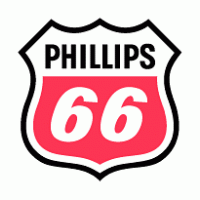 Seminar with lunch provided at Phillips 66
When: Wednesday, November 8, 11:30 a.m. –1:00 p.m.
Speaker: Timothy Roberts–Executive Vice-President, Marketing & Commercial for Phillips 66
Where: Phillips 66, 2331 City West Blvd. Houston, TX 77042
Next Breakfast Bunch Meeting
When: November 7, 2017
Where: I-Hop, 6508 Washington Ave., 77077, 7:00 AM (map)
Breakfast Bunch Meetings - The first Tuesday of each month all year.
---




Vinyltec Conference was held in October
Vinyltec Training Day was attended by over 45 people. There were about 200 attendees at the Vinyltec Conference.
Kevin Alexander and Iman Bahran from SPE section attended the convention. Kevin attended the exhibition while Iman helped them with their Board of Director meetings.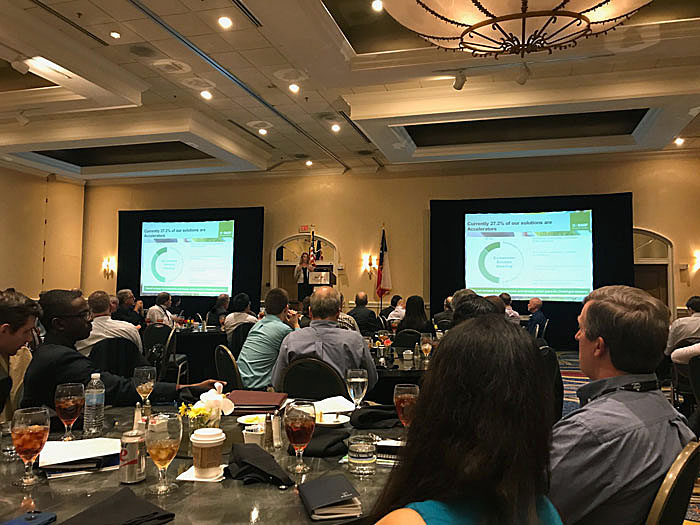 http://www.linkedin.com/groups?gid=2073302&trk=hb_side_g
Join the South Texas Section of the Society of Plastics Engineers on LinkedIn. Click on the above link and you will be directed to group page. LinkedIn serves as another communication tool for SPE-STX.
LinkedIn is a free web site for professional networking with over 300 million members in over 200 countries and territories.
LinkedIn enables discussions and networking between SPE-STX members and those related to the plastics industry. LinkedIn compliments the current SPE-STX web and membership to LinkedIn is free.
News Highlight
LinkedIn SPE-STX group currently has over 375 members as of 2014. To date, the tool has been used primarily to promote and discuss SPE-STX meetings.
Members are also notified of meetings from board members plus email blasts sent by SPE International.
As always, both the monthly newsletter and SPE-STX web site are the leading sources of information on SPE-STX activities.






Octoberfest Co-meeting between SPE-South Texas Section and ASM International was held at St. Arnold Brewery
David Hanson introduced Leslie C. Herbst, Community Relations & Events Manager for Port Houston, at the co-meeting last month with ASM.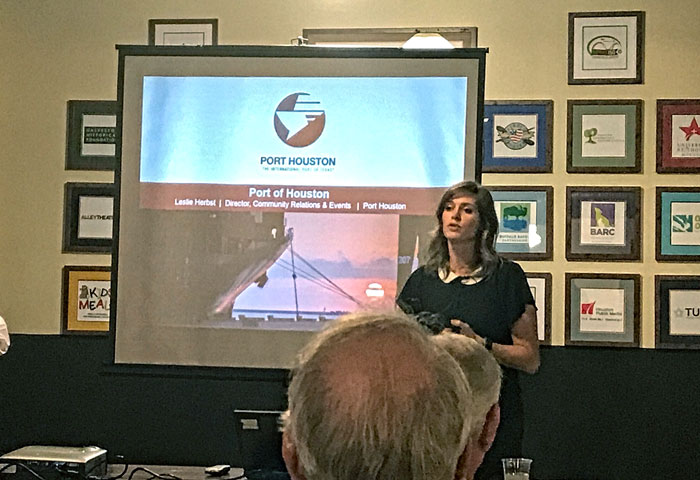 Plastics Information: Check It Out

The Houston Public Library on McKinney has resources on plastics and polymers. Check out their catalog at http://catalog.houstonlibrary.org. If you are not near the McKinney location, you can arrange to pick up your books at your local branch.
The Fondren Library at Rice University has the most complete collection of books on plastics and polymers. This is also a prime resource for patent and trademark information, as well as other US Government documents. You cannot check out books there unless you join Fondren Library [$50], but you can arrange for books to be sent to your library by inter-library loan. Use their catalog at http://library.rice.edu/.
The next best place to browse is at the MD Anderson Library at the University of Houston central campus. South Texas Section has donated many plastics books to this library. If you plan ahead, you can get a TexShare library card from a library where you are a member, which will allow you to check out books from any U of H library. Their catalog is at http://www.library.uh.edu/.



South Texas SPE 2017-2018 Board Meeting
Meeting Minutes
October 16, 2017

Attendees: Kevin Alexander, Pete Lauzon, Tom Walsh, Bill Diecks, Ed Bourbonais, Janell Helton, Iman Bahrani, Chuck Crosby
Approve 09/12/2017 Meeting Notes
Lower Rio Grande Chapter
–While they have a very small group of extremely dedicated volunteers (like Oscar Garcia), I fear they are not able to attract enough members to make it a sustainable group. Currently they do not have enough volunteers to meet the minimum requirements to remain a Section in good standing. I should know this answer, but I am curious how South Texas views that group. More specifically I am wondering if it makes sense to reach out to Lower Rio Grande (for support and/or even merger). Question on Rio Grande section discussed. General consensus was that we could at least reach out to them to see if there were any opportunities for the sections to work together/merge, etc. Pete Lauzon agreed to reach out to Oscar to see if they had any interest.
Educational Budgets Review, any updates?
Linking the various University Chapters to our SPE-STX website was discussed and approved. Dave Hansen and Glenn Rasberry to make recommendations for the various links.
Education budget was discussed, but since David Hansen wasn't present it was decided to wait to see his budget proposal.
November Technical Meeting w/Guest Speaker, Tim Roberts of Phillips Petroleum approved. Dell Dole will organize message.



Five Reasons Why Carbon Fibre Is the Future of Design
Carbon fibre is set to become commonplace in every product sector, from furniture to electronics, clothing to sporting goods. Marc Cohen, CEO of London-based start-up Hypetex, explains why.





Program Calendar
Date

Event Title

Event Specifics

Topic

Location

Time

November 8
Seminar and lunch at Phillips 66
Overview of Phillips 66 and historical context around the price of crude and NGLs

Ethylene and Propane

Hurricane Harvey Impact

2331 City West Blvd. Houston, TX 77042
11:30 a.m. – 1 p.m.
December
Holiday Social
TBD
Social
TBD
TBD
February 26-28
International Polyolefins Conference
2018: Abundant Supply = Opportunities and Challenges
Polyolefins
Hilton Houston North, Houston, Texas
All Day
April
Annual Golf Outing
Social
Fundraiser
TBD
TBD