President's Message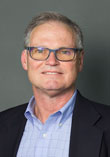 Dear SPE-STX Members,
As we move into December we wind down 2017. On behalf of our members I would like to wish you and your family the best through the holidays. Be safe and be blessed.
While we had a nice turn out from many of our members I must let many of you know you missed a very interesting and rewarding meeting hosted by Tim Roberts at Phillips Petroleum. Our thanks go out to Tim for his contribution and support of SPE-STX.
We end the year with one more social gathering with an event on December 7th at 6PM at Dave and Busters located at I-10 and Silber. Please look for our invite and register as soon as possible.
I also remind our members of a few upcoming events that kick off early in 2018. As many of you know we had a record breaking Polyolefin Conference in 2017 and we are looking forward another record setting Polyolefin Conference in 2018. The 2018 P.O.C. will be held February 26-28th at Hilton North (Greenspoint) Houston, TX. At this time we do have record registration by our exhibitors. For more information please visit our website at www.spe-stx.org.
The next big event will be the spring STX Student Support Golf Tournament. It is currently scheduled for April 2018. No time like the present to start supporting this event. Please feel free to contact Ryan Reese of Dover International for details of how and where you can support this program.
In addition to the two big events we will continue our networking events with various technical presentations. Remember all events contribute to the financial support we provide for many young professionals and educational institutions throughout Texas. Now is a good time to remind you January is the deadline for scholarship applications. The application forms can be found on the above mentioned link to our website.
Some exciting changes are planned for our website. We are working to add a training section to the site for our members. Your feedback will allow us to cater to your needs and the needs of many others. We plan to make a variety of resources available; some will even be in the form of videos. Stay tuned.
This is the last call of 2017 for those of you interested in networking with some well-connected members of the Society of Plastic Engineers by reminding you of a networking breakfast on December 5th, at 7AM. The breakfast will be at the IHOP restaurant on Washington Ave, (I-10), Houston, TX.
Best regards,
Steve King



---
In The News
---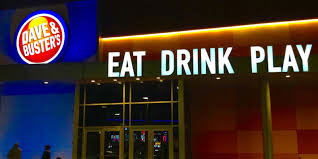 SPE-STX's December Holiday Social at Dave & Buster's
When: Thursday, December 7
Time: 6 – 9 p.m.
Cost: Member $20 Non-member $30
Registration Deadline: December 5

We will have an appetizer buffet along with premium drinks, unlimited video games, pool, and shuffle board.
Dave & Buster's
7620 Katy Fwy, Ste. 100 Houston, TX 77024

Questions: Dell Doyle (940)636-1509
Next Breakfast Bunch Meeting
When: December 5, 2017
Where: I-Hop, 6508 Washington Ave., 77077, 7:00 AM (map)
Breakfast Bunch Meetings - The first Tuesday of each month all year.
---





Sign up now for the 2018 SPE International Conference (Feb 25-28) in Houston
This is the largest Polymer Conference dedicated to Polyolefins in the world and is a great place to meet your customers, your suppliers, and your friends as well as hearing about the latest Developments and Technology. There will be over 700 people attending the conference which will have 84 technical papers, 5 Keynote Plenary talks, a Sunday afternoon Polyolefins Tutorial, 64 exhibitor booths, two evening networking socials, and a student poster competition. Technical sessions featured at the conference will be:
Current Trends in Markets, Technology, and Investments
Innovation in Polyolefin Catalysts
New Process Developments
Advances in Polyolefin Stabilization
Modifiers for Polyolefins
Elastomers/Automotive Applications
Polymer Testing and Characterization
Modeling & Simulation of Polymer Materials & Processes
Flexible Packaging
Compounding and Extrusion
Building and Construction/Durables Applications
Foams/Light Weighting
Sustainability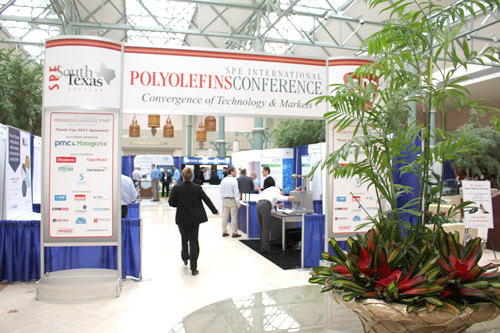 http://www.linkedin.com/groups?gid=2073302&trk=hb_side_g
Join the South Texas Section of the Society of Plastics Engineers on LinkedIn. Click on the above link and you will be directed to group page. LinkedIn serves as another communication tool for SPE-STX.
LinkedIn is a free web site for professional networking with over 300 million members in over 200 countries and territories.
LinkedIn enables discussions and networking between SPE-STX members and those related to the plastics industry. LinkedIn compliments the current SPE-STX web and membership to LinkedIn is free.
News Highlight
LinkedIn SPE-STX group currently has over 375 members as of 2014. To date, the tool has been used primarily to promote and discuss SPE-STX meetings.
Members are also notified of meetings from board members plus email blasts sent by SPE International.
As always, both the monthly newsletter and SPE-STX web site are the leading sources of information on SPE-STX activities.





Attendees at Phillips 66 Seminar Enjoyed the Lunch and Informative Talk
On Wednesday November 8th the section held a meeting at the headquarters of Phillips 66. 
Timothy Roberts, Executive Vice-President, Marketing & Commercial for Phillips 66, gave an overview on Phillips 66, some historical context around the price of crude and NGLs — specifically ethane and propane — and a look at ethylene capacity. He also discussed Hurricane Harvey, its impact on Gulf Coast refining and chemicals production and how Phillips 66 weathered the storm. 
Additional comments were made in regards to supporting our membership growth committee and promoting the SPE internally to employees of Phillips 66. The talk was very enlightening and the meeting was well attended. Sorry if you missed it, perhaps you can catch his next talk at future SPE events.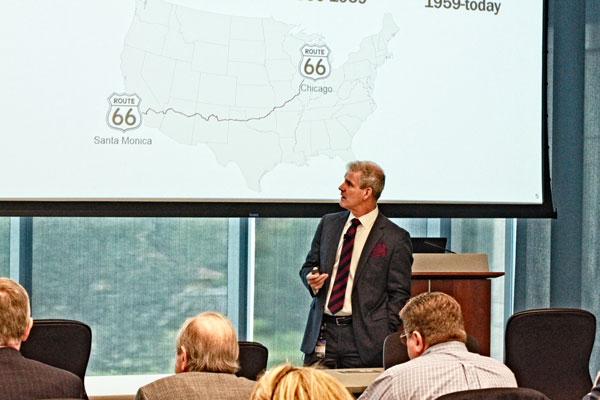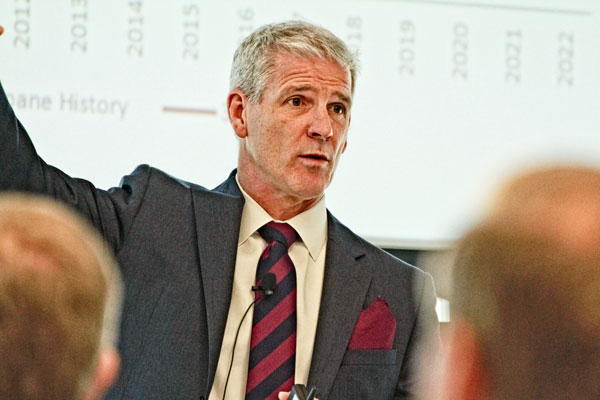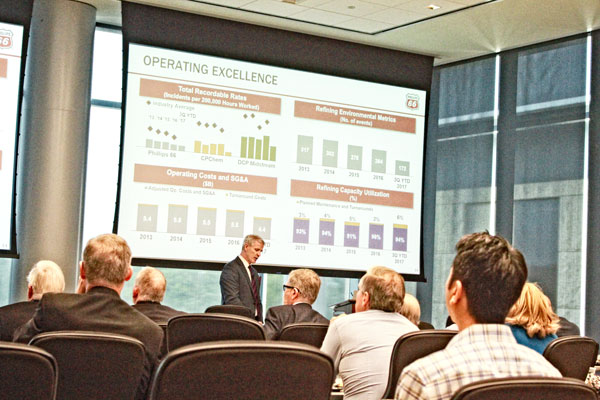 Plastics Information: Check It Out


The Houston Public Library on McKinney has resources on plastics and polymers. Check out their catalog at http://catalog.houstonlibrary.org. If you are not near the McKinney location, you can arrange to pick up your books at your local branch.
The Fondren Library at Rice University has the most complete collection of books on plastics and polymers. This is also a prime resource for patent and trademark information, as well as other US Government documents. You cannot check out books there unless you join Fondren Library [$50], but you can arrange for books to be sent to your library by inter-library loan. Use their catalog at http://library.rice.edu/.
The next best place to browse is at the MD Anderson Library at the University of Houston central campus. South Texas Section has donated many plastics books to this library. If you plan ahead, you can get a TexShare library card from a library where you are a member, which will allow you to check out books from any U of H library. Their catalog is at http://www.library.uh.edu/.



South Texas SPE 2017-2018 Board Meeting
Meeting Minutes
November, 2017

Attendees: Ryan Reese, Dell Doyle, David Hansen, Tom Walsh, Bill Diecks, Ed Bourbonais, Janell Helton, Iman Bahrani, Chuck Crosby, and Steve King (7 of 10 board members present)
Approved 10/16/2017 Meeting Notes
New Business
–Sponsorship of The Plastics Race, The Next Generation Advisory Board, at ANTEC/NPE 2018.
Bill made the motion to pass on support of this event and David seconded. Motion carried unanimously.
–Link videos to our website setting up a training center (see notes from Dave Hansen) After review of the proposal Bill made motion to add videos to our site, Dave and Tom seconded the motion. Motion carried unanimously.
Did not have time to review Budgets so Janell agreed to present during December's board mtg.
Subsidize attendance to events (December 7th, Dave & Busters). This subject drew a lot of discussion. In order to grow membership there was a lot of discussion around the subsidy of the various events. It was agreed to develop some membership raising events. Tom and Chuck will organize meetings to kick off this effort. Also agreed to published new letter before the end of each month.
Review and Approve Educational Budgets
–Reviewed proposed budget
–Dave made motion to approve, second by Bill, approved unanimously.
–Dell suggested adding Mid Western State to the scholarship fund. The requirements were outlined and Dell agreed to investigate. No further action taken until feedback is given by Dell.
Linking the various University Chapters to our SPE-STX website. (Dave Hansen and Glenn Raspberry can explain, see email on slide 8 below) (tabled until the next meeting)
Updates from committee chairs – tabled until Decembers Meeting
–Polyolefin Conference
–Educational
–Membership
November Technical Meeting w/Guest Speaker, Tim Roberts of Phillips Petroleum (Dell Doyle)
Consideration of a contribution from the Educational Budget in Pat Chriswell's name for a sum of $500. Motion made by Chuck, Bill second, approved unanimously.
–Bill to work with Pete to process the request.
Treasure Review- not covered due to the absence of the Treasure. Concerned with filling date and penalties.
SPE Store – discussed setting up a store for members to acquire various items such as shirt, cups, books, etc. Got mixed feedback. Chuck agreed to reach out to SPE International for feedback.
Next meeting is scheduled for December 5th at the Solvay office at 3737 Buffalo Speedway, Houston.




Developments in Small Scale Twin Screw Extruders for Color Development
Charlie Martin, Leistritz Extruson
Abstract
Plastics is a major worldwide industry that plays a role in all facets of modern life, from health and nutrition, shelter and transportation, to communication, sports, and leisure activities. Color plays a prominent role in the success of these products. Most masterbatches are processed on twin screw extruders (TSEs). Oftentimes early stage development for pigments is an expensive and time-consuming process. New developments for TSEs allows small quantities of material samples to be quickly evaluated and scaled to production operations. Tips, techniques and test results will be presented.





Program Calendar
Date

Event Title

Event Specifics

Topic

Location

Time

December 7
Holiday Social
We will have an appetizer buffet along with premium drinks, unlimited video games, pool, and shuffle board.
Social
Dave & Buster's
7620 Katy Fwy, Ste. 100 Houston, TX 77024
6 p.m. – 9 p.m.
February 26-28
International Polyolefins Conference
2018: Abundant Supply = Opportunities and Challenges
Polyolefins
Hilton Houston North, Houston, Texas
All Day
April 16
Annual Golf Outing
Social
Fundraiser
Willow Creek Golf Club
TBD