---
President's Message
Dear SPE-STX Members,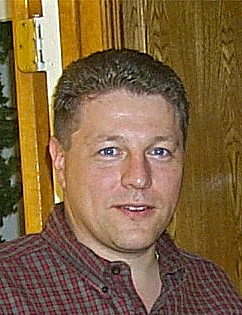 Welcome to 2020. I wish all of our SPE-STX members a prosperous, healthy, and safe New Year.
Polyolefins Conference is next month, and you may have noticed SPE International announcements in your e-mail box. I hope you or your business leverages this great local event which can provide contacts with customers, employees, and the global professionals communities that attend the meeting. So please check your inbox (email) or SPAM folder for information about registration. For our 304 local members, if not already registered and attending The Polyolefins Conference 2020 is scheduled for February 23rd – 26th, and I invite you to stop by the conference for the afternoon cocktails and hors d'oeuvres held Monday and Tuesday after sessions end. Just stop by registration and request a badge to gain access; mention you are a SPE-STX member. We'll have a current list printed from SPE-Int to allow access so please make sure you SPE-Int membership is current, and that STX is selected as your section. We look forward to seeing your there.
For January we also are holding a technical talk on laser printing of plastics. This technology has broad applications from using the printing to manage inventory and traceability. Further this technology is widely deployed to apply the required applicable codes and standards to wire, pipe, medical, and transportation vehicles. The meeting is being held on January 30th at Houston Technology Center/Exponential Center. Watch your inbox or visit www.spe-stx.org for more details.
Finally, we are investigating general interest in holding a golf outing in April as requested by several members. A survey will be sent by SPE-STX to determine general interest and possible sponsors willing to host and run the event.
Kind regards,
Peter A Lauzon

---
The SPE South Texas Section is dedicated to supporting education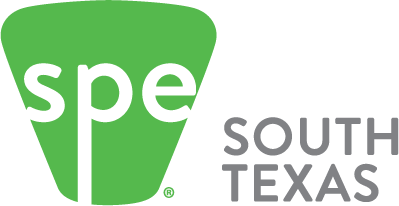 There are 9 universities in Texas who have polymer programs and a SPE Student Chapter that benefit from SPE South Texas. Over 50% of the South Texas earnings from the SPE International Polyolefins Conference are used to support the education program which runs $50,000 to $95,000 per year.
The following educational programs are supported:
Each University SPE Student Chapter receives $1,100 to $1,400 to support their activities which involve meetings with guest speakers and field trips. There are 9 SPE Student chapters (University of Houston, Texas A&M, University of Texas, Lamar University, Baylor University, North Texas University, Texas State University, Texas Tech University, Texas State Technical College Harlingen).
Depending upon funds available, each of the 9 Universities with SPE student chapters receives $2,000- $3,000/year for student scholarships which is administered by the University.
We have a dedicated group of people who judge at the Houston Science Fair and award prizes to students that range from $100 to $500 when the Science Fair does not conflict with the Polyolefins Conference. In May the Science Fair winner attend a South Texas monthly meeting with their parents and/or teacher to receive their awards. Edgard Chow is responsible for the science fair activities.
Active South Texas Section members can apply for scholarships for their children or grandchildren who live in Texas. Scholarships are up to $2,500 depending upon the number of qualified applicants.
We have created ten $25,000-$50,000 endowed scholarships over the last 40 years that the schools administer.

Texas State – Bounita Favorite Endowment
Tech Tech – Mark Demark Endowment
Lamar University – Bill Kuhlke Endowment
Texas A&M – Dale Walker Endowment , Henry Kahn Endowment
University of Texas – Marion Johnson Endowment, Larry Holmes Endowment
University of Houston – Frank Padula Endowment
Baylor University – Walter Bradley Endowment

When sufficient funds are available we have provided money for equipment at the Universities based on requests and sufficient justification.
In addition the South Texas SPE Section organizes the SPE International Polyolefins Conference in Houston every year. As part of the conference we:
Give free registration and room and board to 5 students from each SPE student chapter to attend the Polyolefins Conference every year

Have a free student dinner to talk about careers in plastics

Have a poster competition for University Students with prizes ranging from $100-$500

Award six $1,000 scholarships.
The South Texas Educational Liaisons serves an important role in providing an important communication link between the Universities and the South Texas Chapter. The following members presently served as liaisons:
Jeff Applegate – Baylor University (top 3 national SPE chapters 2015- 2019)
David Hansen – Texas A&M (top 3 national SPE student chapters 2014-2019)
Pete Lauzon – Texas Tech University
David Hansen – University of Houston
Aliene Elkins – University of North Texas
Glen Rasberry – Texas State University
Oscar Garcia – Texas State Technical College Harlingen
We need liaisons for the following schools:
University of Texas – new chapter as of last year
Lamar University – Fred Morita has covered this chapter for years and would like to retire
Please contact David Hansen if you are interested in serving as an educational liaision.
The faculty advisers for each school are important for the success of the student chapters. Our faculty advisers are:
David Jack – Baylor University
Hung-Jue Sue – Texas A&M
Greg Mckenna – Texas Tech University
Megan Robertson – University of Houston
Nankika D'Suouza – University of North Texas
Christopher Rhodes – Texas State University
Ricardo Limas – Texas State Technical College Harlingen
Nathaniel Lynd – University of Texas
Paul Bernazzani – Lamar University
The South Texas SPE section is proud to be supporting University student in polymer programs in Texas and students of our active Section members.


---
Polyolefins Conference 2020
The SPE International Polyolefins Conference is the largest Polymer Conference in the world dedicated to Polyolefins. The Conference is a great place to meet your customers, your suppliers, and your associates as well as hearing about the latest Developments and Technology. There are typically over 700 people attending the conference which will have 84 technical papers, 5 Keynote Plenary talks, a Sunday afternoon Polyolefins Tutorial, 64 exhibitor booths, two evening networking socials, and a student poster competition.
Register Today
The SPE South Texas Section, the SPE Polymer Modifiers and Additives Division, the Thermoplastic Materials and Foams Division, Engineering Properties and Structural Division, and the Flexible Packaging Division are organizing technical sessions for the 2020 SPE International Conference (Feb 23-26 in Houston, TX) in the following areas:
Current Trends in Markets, Technology, and Investments

Innovation in Polyolefin Catalysts and Process

Advances in Polyolefin Stabilization

Modifiers for Polyolefins

Advances in Polymer Testing and Characterization

Flexible Packaging

3D Printing

Advances in Compounding

Polyolefin Pipe Applications

Sustainability & Recycling

Enhancement of functional polyolefin properties for applications
Prelimary POC Programs
Take a look at this year's programs
POC2020: Technology Enabling Sustainable Growth

---


---
Find out about "The Art of Laser Marking"
Join us for our Section Social January 30. The evening will feature an informative talk given by Brock Young of Videojet entitled: The Art of Laser Marking.
Due to increased complexity in regulation requirements as well as corporate environmental green initiatives, more and more manufacturers find themselves exploring Laser as a coding alternative, but don't know where to start. Laser coding has the ability to provide a non-contact application of permanent high-resolution mark that is more resilient than traditional coding for better brand protection and code recovery.
We will look at different laser technologies and their marking characteristics on various substrates and discuss how they have resolved specific application issues. We will decipher the "Art" of laser marking by exploring optimization strategies in laser settings and substrate composition, including the use of additives, in an effort to maximize code quality.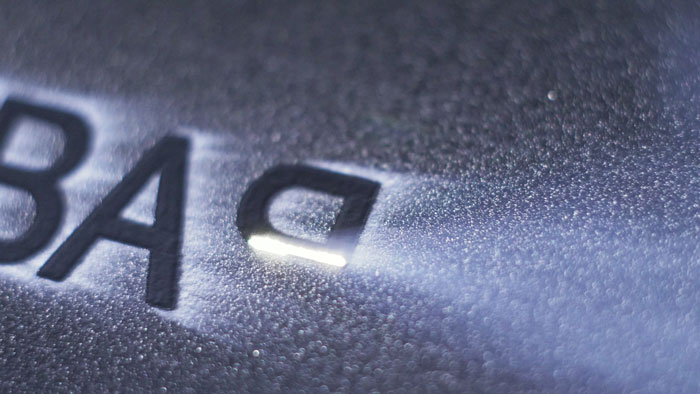 January 30 Section Social
Date: Thursday, January 30 at 6 p.m.
Where: Houston Technology Center, 410 Pierce St., Houston, TX 77002
Member: $15 Non-member: $25
A meal will be served.
Questions:
Dell Doyle (940) 636-1509
Sign up today
---

---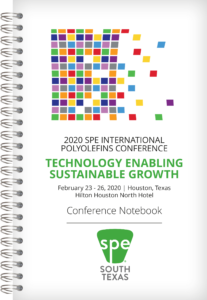 Deadline closing soon to have your company's ad published in the POC Conference Notebook for 2020
We are pleased to inform our sponsors that we have updated our sponsorship options to include complimentary full passes to the conference.
---


---
Requirements for Medical Plastics – Launch of new Guideline
Prof. Dr.-Ing. Stefan Roth, Prof. Dr.-Ing. Thomas Seul, Schmalkalden University of Applied Sciences, Schmalkalden, Germany
Safety for patient and user is an essential requirement for medical products. Subsequently, plastics grades used in medical have to fulfil particular requirements, i.e. constant properties, formulation lock or biocompatibility. Surprisingly, no standard has existed to define the requirements for medical grades so far. This gap has been filled recently by the new guideline VDI 2017 developed and launched by a work group of the German Engineer's Society (VDI). This article addresses the development of the new guideline and presents the essential requirements to be covered by a medical grade.


---
South Texas SPE 2019-2020 Board Meeting
Minutes of the Meeting of the South Texas Board of the Society of Plastics Engineers – 1/13/2020
The SPE-STX BOD meeting was held by phone conference.
Attendees

| | | |
| --- | --- | --- |
| --- | | --- |
| Peter Lauzon, President | | Dell Doyle, Technical Program Chair |
| Steve King, Past President | | Tom Walsh, Secretary |
| Richard Keeler, Treasurer | | John Wagner, Member at Large |
| Iman Bahrani, President  Elect | | Janell Helton |
| David Hansen, Education Chair | | Teresa Karjala, Visitor |
| --- | | --- |
Opening
Peter Lauzon opened the Board meeting at 6:30 PM.
Approval of Minutes
There were no minutes published for the December 2019 meeting.
Councilor Report:
There was no Councilor report
Treasurer Report
Richard Keeler and Janell Helton reported the following:
End of Year Checking account balance = $275,957.

End of Year Savings Account balance = $119,129.

Current Checking account balance = $326,008.
Programs
Dell Doyle reported the following Monthly Meeting Schedule
| | | | | |
| --- | --- | --- | --- | --- |
| --- | | --- | | --- |
| Month | | Program | | Location |
| --- | | --- | | --- |
| January | | Lazer Printing Presentation | | TBD |
| February | | 2020 Int'l Polyolefins Conference | | Hilton Houston North |
| March | | Open | | TBD |
| April | | Golf Outing  | | TBD |
| May | | Awards and Recognitions | | TBD |
| --- | | --- | | --- |
Membership
Tom Walsh reported that our membership is steady at 302. Tom emailed Janell a copy of the current membership.
Education
David Hansen reported that the Houston Science Fair is not scheduled in conflict with the Polyolefins Conference. He is considering participating.
Nominations for Board Vacancies
Peter Lauzon reported that we have two vacant Board positions. Teresa Karjala of DOW Chemical participated in this Board of Directors meeting and is interested in participating in the activities of the South Texas Section of SPE.
Policy Manual Updating
It has been proposed to update the South Texas SPE By-Laws and Policy Manual but there has been no progress reported to date.
New Business
No items were brought up
Next Meeting

The second Monday in February (2/12/2020)
Adjournment
The meeting was adjourned at 7:20 PM.
---
Membership has increased slightly 303 to 305 as of December 7
| | | | | |
| --- | --- | --- | --- | --- |
| --- | | --- | | --- |
| Professional memberships   | | 211 | | (unchanged) |
| Young Professional Memberships  | | 7 | | (-1) |
| Student Memberships | | 50 | | (+3) |
| Emeritus Memberships  | | 20 | | (unchanged)  |
| Distinguished Memberships  | | 3 | | (unchanged)  |
| New Young Professional Members | | 14 | | (unchanged)  |
| Total | | 305 | | (+2) |
| --- | | --- | | --- |
---
Plastics Information: Check It Out

Houston Public LibraryThe Houston Public Library on McKinney has resources on plastics and polymers. Check out their catalog. If you are not near the McKinney location, you can arrange to pick up your books at your local branch.
The Fondren Library at Rice University has the most complete collection of books on plastics and polymers. This is also a prime resource for patent and trademark information, as well as other US Government documents. You cannot check out books there unless you join Fondren Library [$50], but you can arrange for books to be sent to your library by inter-library loan. Use their catalog.
The next best place to browse is at the MD Anderson Library at the University of Houston central campus. South Texas Section has donated many plastics books to this library. If you plan ahead, you can get a TexShare library card from a library where you are a member, which will allow you to check out books from any U of H library. Their catalog is here.

---
Calendar of Events
| DATE | EVENT | LOCATION | TIME |
| --- | --- | --- | --- |
| January 30 | The Art of Laser Marking | Houston Technology Center | 6 p.m. |
| February 23-26 | Polyolefins Conference | Hilton Houston North | All Day |
| April | Golf Outing | TBD | |

---

Board of Directors
Section Officers
President
Peter Lauzon
Plastic Pipeline Integrity
President Elect
Iman Bahrani
Omya, Inc
Past President 
Steve King
Solvay
Vice President 
Dell Doyle
Dow Chemical
Secretary
Tom Walsh
Walsh Consulting
Treasurer
Richard Keeler
Kisuma Americas
Councilor
Robert Portnoy
Portnoy Technical Services

Committee Chairpersons
Awards Committee Chair –
Kevin Alexander
KWATech, Inc.

Education Committee Chair –
David Hansen
SBC Consulting

Housing
Renee Colyer
J. M. Huber Corporation

Membership Committee Co-Chairs

Chuck Crosby
Braskem Americas

Tom Walsh
Walsh Consulting Services

Newsletter –
Iman Bahrani
Omya, Inc.

Technical Program
Dell Doyle
Dow Chemical

Young Professional Chair
Robert Portnoy
Portnoy Technical Services
Polyolefins 2020 Chair
Fernando Cevallos Candau
W.R. Grace
Sporting Clays
Peter Lauzon
Plastic Pipeline Integrity

Board Members
David Hansen
SBC Polymers consulting
Robert Portnoy
Portnoy Technical Services
Monica Rodriguez
Kisuma Americas
John Wagner
Consultant
Preston McDaniel
Dow Chemical
Matt Zwick
Tarquin


---
Web Content/Section Coordinator
Janell Helton
Houston, TX 77084
713-503-6729
jdhelton@comcast.net


---