---
President's Message
Greetings,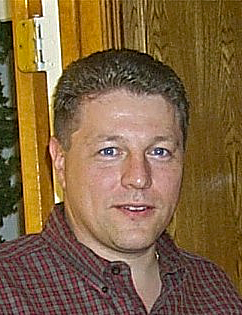 As we approach the Holiday Season, we will again have a meeting at Dave and Busters on December 10th from 6PM thus 8PM at the Katy Freeway location. I hope to see you there for this Holiday gathering of fellowship and for a technical presentation or two.
As mentioned in prior notices, SPE-STX is attempting to broaden participation in various events. We have scheduled a Sporting Clays event on Nov 13th , but due to low registrations, I decided to cancel it since the event wouldn't achieve broad participation that allows networking and fellowship for many of our members. In efforts to attract more event participation I am seeking input from all our members on what events are of interest; feel free to contact me directly with these suggestions.
SPE-STX's biggest event is the Polyolefins Conference which is shaping up very well. Mark your calendar for this event from February 23rd – 26th, 2020. Registration is now open, so please take this time to register if you have not already done so.
As we continue to prepare for the 2020 Polyolefins Conference we need many volunteers to ensure a successful event. There are many opportunities for you to give back and we have a lot of students are counting on our support. More information can be found on our website.

Sincerely,
Peter Lauzon, President

---
The SPE South Texas Section is dedicated to supporting education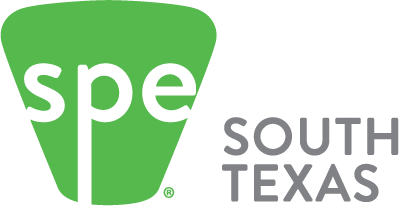 There are 9 universities in Texas who have polymer programs and a SPE Student Chapter that benefit from SPE South Texas. Over 50% of the South Texas earnings from the SPE International Polyolefins Conference are used to support the education program which runs $50,000 to $95,000 per year.
The following educational programs are supported:
Each University SPE Student Chapter receives $1,100 to $1,400 to support their activities which involve meetings with guest speakers and field trips. There are 9 SPE Student chapters (University of Houston, Texas A&M, University of Texas, Lamar University, Baylor University, North Texas University, Texas State University, Texas Tech University, Texas State Technical College Harlingen).
Depending upon funds available, each of the 9 Universities with SPE student chapters receives $2,000- $3,000/year for student scholarships which is administered by the University.
We have a dedicated group of people who judge at the Houston Science Fair and award prizes to students that range from $100 to $500 when the Science Fair does not conflict with the Polyolefins Conference. In May the Science Fair winner attend a South Texas monthly meeting with their parents and/or teacher to receive their awards. Edgard Chow is responsible for the science fair activities.
Active South Texas Section members can apply for scholarships for their children or grandchildren who live in Texas. Scholarships are up to $2,500 depending upon the number of qualified applicants.
We have created ten $25,000-$50,000 endowed scholarships over the last 40 years that the schools administer.

Texas State – Bounita Favorite Endowment
Tech Tech – Mark Demark Endowment
Lamar University – Bill Kuhlke Endowment
Texas A&M – Dale Walker Endowment , Henry Kahn Endowment
University of Texas – Marion Johnson Endowment, Larry Holmes Endowment
University of Houston – Frank Padula Endowment
Baylor University – Walter Bradley Endowment

When sufficient funds are available we have provided money for equipment at the Universities based on requests and sufficient justification.
In addition the South Texas SPE Section organizes the SPE International Polyolefins Conference in Houston every year. As part of the conference we:
Give free registration and room and board to 5 students from each SPE student chapter to attend the Polyolefins Conference every year

Have a free student dinner to talk about careers in plastics

Have a poster competition for University Students with prizes ranging from $100-$500

Award six $1,000 scholarships.
The South Texas Educational Liaisons serves an important role in providing an important communication link between the Universities and the South Texas Chapter. The following members presently served as liaisons:
Jeff Applegate – Baylor University (top 3 national SPE chapters 2015- 2019)
David Hansen – Texas A&M (top 3 national SPE student chapters 2014-2019)
Pete Lauzon – Texas Tech University
David Hansen – University of Houston
Aliene Elkins – University of North Texas
Glen Rasberry – Texas State University
Oscar Garcia – Texas State Technical College Harlingen
We need liaisons for the following schools:
University of Texas – new chapter as of last year
Lamar University – Fred Morita has covered this chapter for years and would like to retire
Please contact David Hansen if you are interested in serving as an educational liaision.
The faculty advisers for each school are important for the success of the student chapters. Our faculty advisers are:
David Jack – Baylor University
Hung-Jue Sue – Texas A&M
Greg Mckenna – Texas Tech University
Megan Robertson – University of Houston
Nankika D'Suouza – University of North Texas
Christopher Rhodes – Texas State University
Ricardo Limas – Texas State Technical College Harlingen
Nathaniel Lynd – University of Texas
Paul Bernazzani – Lamar University
The South Texas SPE section is proud to be supporting University student in polymer programs in Texas and students of our active Section members.



---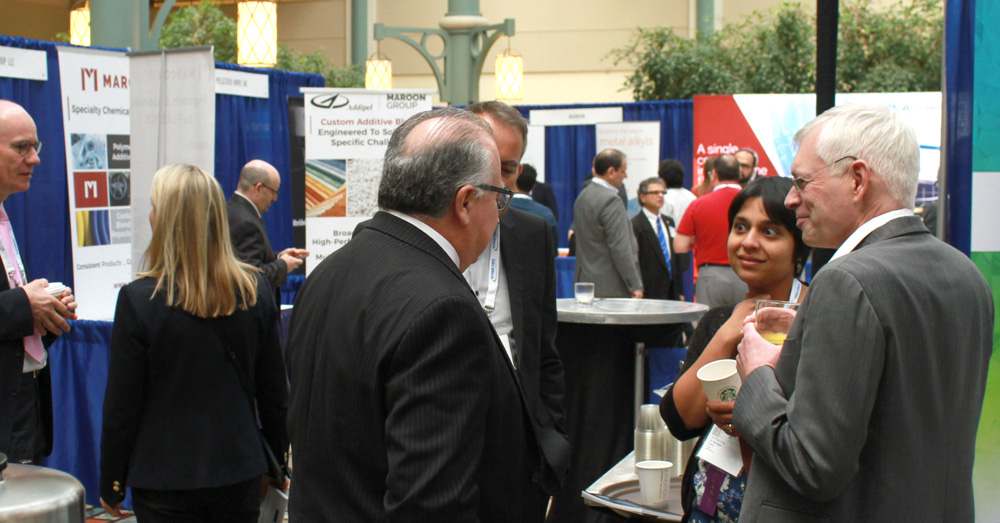 Registration is now open for the Polyolefins Conference 2020
The SPE International Polyolefins Conference is the largest Polymer Conference in the world dedicated to Polyolefins. The Conference is a great place to meet your customers, your suppliers, and your associates as well as hearing about the latest Developments and Technology. There are typically over 700 people attending the conference which will have 84 technical papers, 5 Keynote Plenary talks, a Sunday afternoon Polyolefins Tutorial, 64 exhibitor booths, two evening networking socials, and a student poster competition.
The SPE South Texas Section, the SPE Polymer Modifiers and Additives Division, the Thermoplastic Materials and Foams Division, Engineering Properties and Structural Division, and the Flexible Packaging Division are organizing technical sessions for the 2020 SPE International Conference (Feb 23-26 in Houston, TX) in the following areas:
Current Trends in Markets, Technology, and Investments

Innovation in Polyolefin Catalysts and Process

Advances in Polyolefin Stabilization

Modifiers for Polyolefins

Advances in Polymer Testing and Characterization

Flexible Packaging

3D Printing

Advances in Compounding

Polyolefin Pipe Applications

Sustainability & Recycling

Enhancement of functional polyolefin properties for applications

---


---

Holiday Social/Technical Meeting
Join us for a fun evening at Dave & Buster's. The evening will include a buffet dinner, drinks, video games and an informative talk.
Tuesday, December 10th, 2019, 6-9pm
Cost: SPE Member $25 Non-Member $35
Questions: Dell Doyle (940) 636-1509
Dave & Buster's Midway Party Room
7620 Katy Freeway #100
Houston, TX 7024
---

---
The first SPE-STX Sporting Clays Shoot Fundraiser has been cancelled
Because there was not enough early participation the event would not have been profitable as a fundraiser and consequently it has been cancelled.

---


---
Understanding the properties of processed polyamide 11
Katalee Jariyavidyanont, Jason L. Williams, Alicyn M. Rhoades, Ines K¨uhnert, Walter Focke, and Rene´ Androsch
Calculating different cooling rates for injection-molded polyamide 11 enables successful prediction of crystal polymorph details in actual molded parts.


---
South Texas SPE 2019-2020 Board Meeting
Minutes of the Meeting of the South Texas Board of the Society of Plastics Engineers – 10/14/2019
The SPE-STX BOD meeting was held at the Houston Technology Center. Dinner to follow.
Attendees

In – person attendees


---

Teleconferenced attendees


---

Peter Lauzon, President
Janell Helton
Steve King, Past President
Iman Bahrani, President Elect
Tom Walsh, Secretary
John Wagner, Member at Large
Robert Portnoy, Councilor
Preston McDaniels, Member at Large
Elizabeth Lauzon, Guest
Bill Diecks, Guest

---

---
Opening: Peter Lauzon opened the Board meeting at 6:00 PM.
Agenda-Approval of Minutes
Agenda: The agenda was presented by President Peter Lauzon

September Minutes: Peter Lauzon moved to approve the minutes of the September Meeting of the Board. Steve King seconded the motion. The motion passed by unanimous vote.

Councilor Report:

Robert Portnoy attended the latest Councilors meeting. He reported there were three topics of interest presented.

A plan to change the timing of SPE International elections and official calendar year service for council members was presented. Nominations and elections will be held in the spring and elected officer terms will begin on July 1st. The intent is to reduce the number of in-person council meetings and accompanying expenses.
A plan to establish a Board of Directors for the Council was presented. There would be 9 officers and 9 elected councilors to serve on a decision making Board.
A plan for a new fee structure for activities such as TOPCONs was presented. The intent was for SPE Intl to provide a menu of combined services to support Section and Division activities. The flat fee sharing structures will be eliminated. The next Councilor meeting on November 11th will address this plan.
One of the divisions changed its name.

Financials

The Board discussed the Investments presented in the September meeting. No new information was presented. The Board concluded that the rates of return presented were not attractive enough to pursue this further.

Programs

Month


---

Program

---

Location


---

September
ASTROS Game - 9/10/2019
Minute Maid Park
October
Technical Talk - 10/24/2019
Dave & Buster's
November
Sporting Clays Event
Westside Sporting Grounds
December
??
January
Open
February
2020 Int'l Polyolefins Conference
March
Golf Outing - 3/24/2020
April
May

---

---

---
Sporting Clays Event
Pete Lauzon reported that to date 4 teams (12 persons so far) have signed up.

Steve King suggested that we set up a deadline for this event in case there are not enough commitments.

Membership

Tom Walsh reported that our membership is steady at 301. Tom will share an updated membership list with Janell Helton for our eblasts.

Education
David Hansen is travelling.

New Business

Peter Lauzon again discussed that the South Texas By-Laws need to be reviewed and revised.

Steve King raised the issue of retention of SPE membership by SPE Student members after graduation. What are the retention rates? How can we improve retention rates?

The question was asked how long has it been since we had monthly presentations from our local University contacts? We need to resume this practice.

Next Meeting

The second Monday in November (11/12/2019)

Adjournment

The meeting was adjourned at 6:55 PM.

---
Plastics Information: Check It Out

Houston Public LibraryThe Houston Public Library on McKinney has resources on plastics and polymers. Check out their catalog. If you are not near the McKinney location, you can arrange to pick up your books at your local branch.
The Fondren Library at Rice University has the most complete collection of books on plastics and polymers. This is also a prime resource for patent and trademark information, as well as other US Government documents. You cannot check out books there unless you join Fondren Library [$50], but you can arrange for books to be sent to your library by inter-library loan. Use their catalog.
The next best place to browse is at the MD Anderson Library at the University of Houston central campus. South Texas Section has donated many plastics books to this library. If you plan ahead, you can get a TexShare library card from a library where you are a member, which will allow you to check out books from any U of H library. Their catalog is here.

---
Calendar of Events
| DATE | EVENT | LOCATION | TIME |
| --- | --- | --- | --- |
| December 10 | Technical Talk/Social | Dave & Busters | 6-9 pm |
| February 23-26 | Polyolefins Conference | Hilton Houston North | All Day |

---

Board of Directors
Section Officers
President
Peter Lauzon
President Elect
Iman Bahrani

Past President
Steve King
Vice President
Dell Doyle

Secretary
Tom Walsh

Treasurer
Richard Keeler
Councilor
Robert Portnoy
Members at Large
David Hansen
Robert Portnoy
Clifford Lee
Chris Jorgenson
Monica Rodriguez
John Wagner
Preston McDaniels
Pau Arjanan
Matt Zwick

Committee Chairpersons
Awards Committee Chair –
Kevin Alexander
KWA-Tech, Inc.

Golf Outing


Education Committee Chair –
David Hansen
SBC Consulting

Housing
Renee Colyer
J. M. Huber Corporation

Membership Committee Co-Chairs
Chuck Crosby
Braskem Americas

Tom Walsh
Walsh Consulting Services

Newsletter –
Iman Bahrani
Omya, Inc.

Technical Program
Dell Doyle
Dow Chemical

Young Professional Chair
Polyolefins 2017 Chair –
Robert C. Portnoy
Portnoy Technical Services LLC

Board Members
Steve King
Solvay

Kevin Alexander
KWA-Tech, Inc.

Iman Bahrani
Omya, Inc.

Bill Diecks Retired

David Hansen
SBC Consulting

David Grice
C&K Plastics

Dell Doyle
Dow Chemical

Tom Walsh
Walsh Consulting Services, Inc.

Peter Lauzon
Peal Processing


---
Web Content/Section Coordinator
Janell Helton
Houston, TX 77084
713-503-6729
jdhelton@comcast.net


---