---
President's Message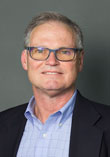 2019 started off very strong. Many good things are in motion thanks to our many volunteers. During the last board meeting it was reported the Polyolefins Conference is set and appears it will be another strong widely attended event. If you have not registered please do so as soon as possible at www.spe-stx.org. Just know the event is fast approaching and is scheduled for February 24th – 27th, 2019.
Regrettably I have some very sad news to report. Earlier we lost a long time member of SPE, Mr. Thoi Ho. Many of you worked side by side with him during his years of participation and dedication to the Society of Plastic Engineers. Our thoughts and prayers go out to the family during these most trying times. More information to follow as we prepare to honor his service to our organization.
The membership committee reports growth in our membership so I would like to take a moment to welcome our newest members and to thank those of you who have continued your membership with the SPE-STX section.
The opportunity for SPE-STX to host our members at the Houston Community College where we will tour the various labs including their multi-million dollar Additive (3D) Printing lab was pushed off to March due to conflicts with other events, including the Polyolefin conference. Info is being prepared and you should see notification shortly of the event. Watch your inbox or visit www.spe-stx.org for more details.
Again, thanks to so many of you for the tireless contributions in making the Society of Plastic Engineers, South Texas Section as strong successful organization that continues to support many universities with educational support. All our efforts would not be possible if not for our members.
Sincerely,
Steve King, President
---
2019 Polyolefins Conference February 24-27

The annual SPE International Polyolefins Conference will be held on February 24-27, 2019 in Houston, Texas. This is the largest polymer conference dedicated to Polyolefins in the world. Over 700 people are expected to attend and there will be 64 exhibitor booths, 80 technical papers, a student poster competition, two networking receptions, and tremendous commercial activity. The SPE South Texas Section, the SPE Polymer Modifiers and Additives Division, the Thermoplastic Materials and Foams Division, and the Flexible
Packaging Division are organizing technical sessions in the following areas:
Current Trends in Markets, Technology, and Investments
Innovation in Polyolefin Catalysts and Process
Advances in Polyolefin Stabilization
Modifiers for Polyolefins
Polymer Testing and Characterization
Films and Packaging
Polyolefins in Automotive
Advances in Polyolefin Processing
Pipe and Long Term Use
Sustainability and Recycling in Packaging
Foams and Light Weighting
Geotechnical Applications
Non Destructive Testing
Sunday Afternoon Polyolefin Tutorial
Rajen Patel and Ayush Bafna, Dow Chemical, Fundamentals and Applications of Metallocene PE
Teesa Karjala and Sylvia Vernoort, DOW Chemical, Rheology with Applications to Polyolefins
Chul Park, Univ. of Toronto, PE and PP Foams
Todd Hogan, DOW Chemical, PE and PP Foams
Monday Morning Plenary featuring Polyolefin Sustainability
Steven Russell, American Chem Council, "Can we End Plastic Waste?"
Mukund Parthasarathy, DOW Chemical, "Dow's Sustainability Journey"
Jon Ratzlaff, Chevron Phillips Chemical, "Developing Sustainable Solutions"
Jorge Buhler-Vidal, Polyolefins Consulting, "Latin American Sustainability and Trade"
Chul B Park, University of Toronto, "Sustainable Nano-Fibril Technology for Polyolefins"
For more information and to Register today.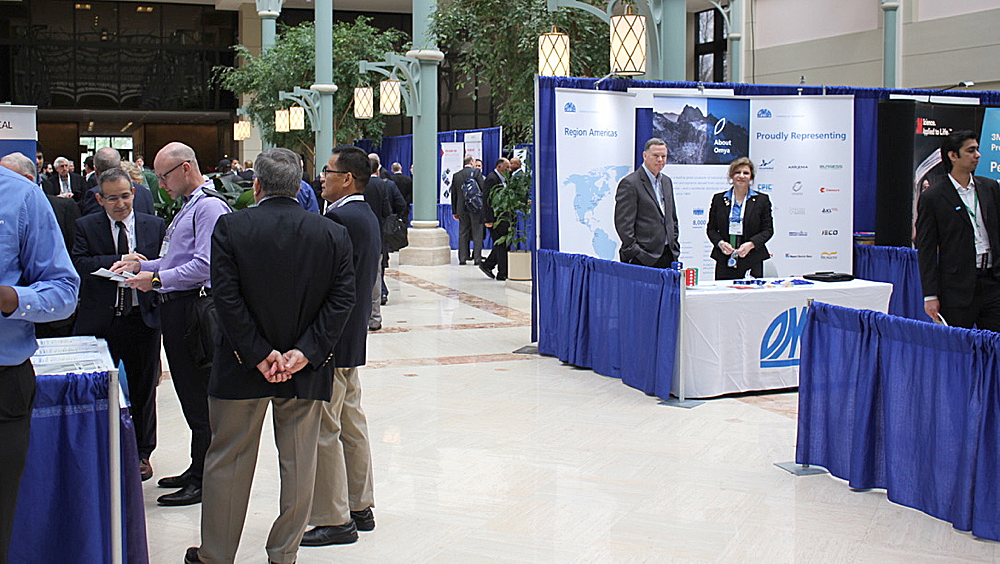 ---
Poster Contest Gives Students Exposure to All Attendees
Each year students from across Texas accept the challenge of the poster contest.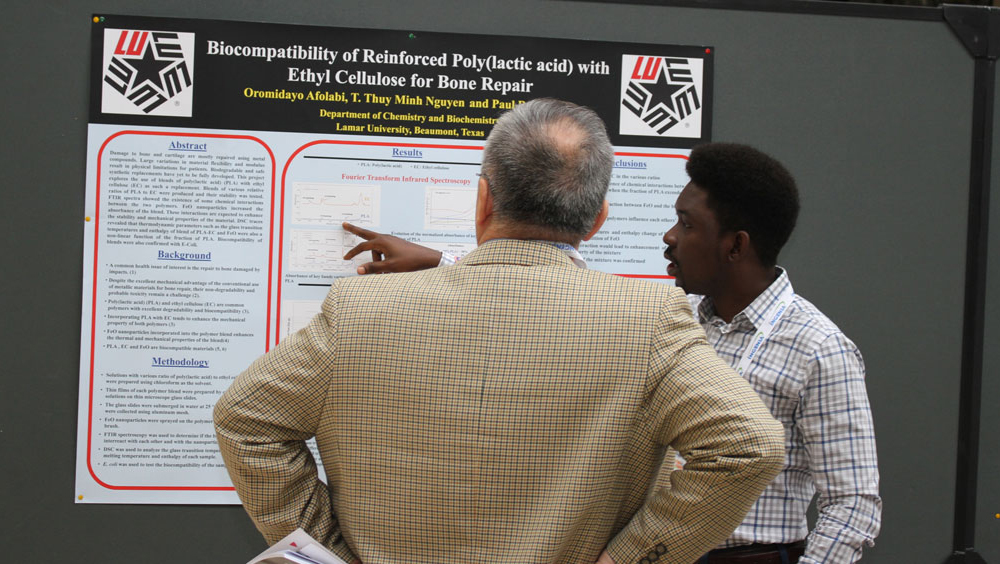 ---
More Than 700 Attendees Are Expected at This Year's Polyolefins Conference
The exhibition hall allows everyone to move around with ease.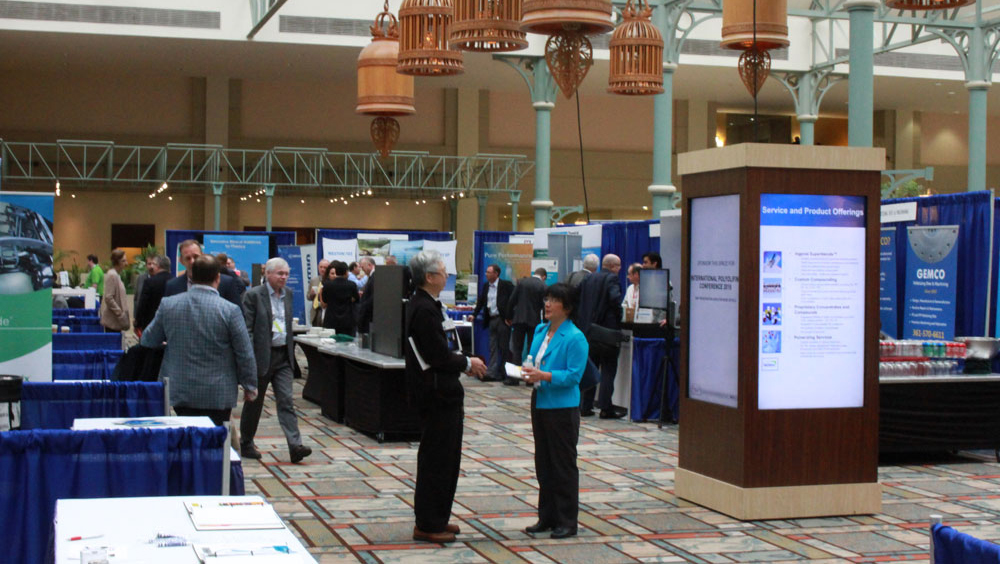 ---
This Year There Will Be 64 Exhibitors
The perfect social climate for all polyolefins-related businesses.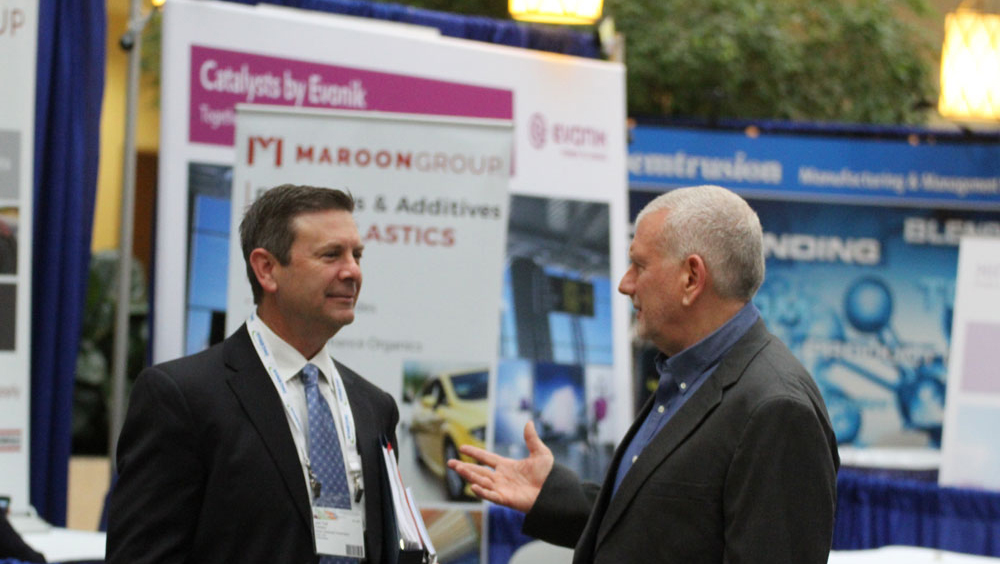 ---
Be a Part of The Largest Polymer Conference Dedicated to Polyolefins in The World
Hasta pronto. (See you soon.)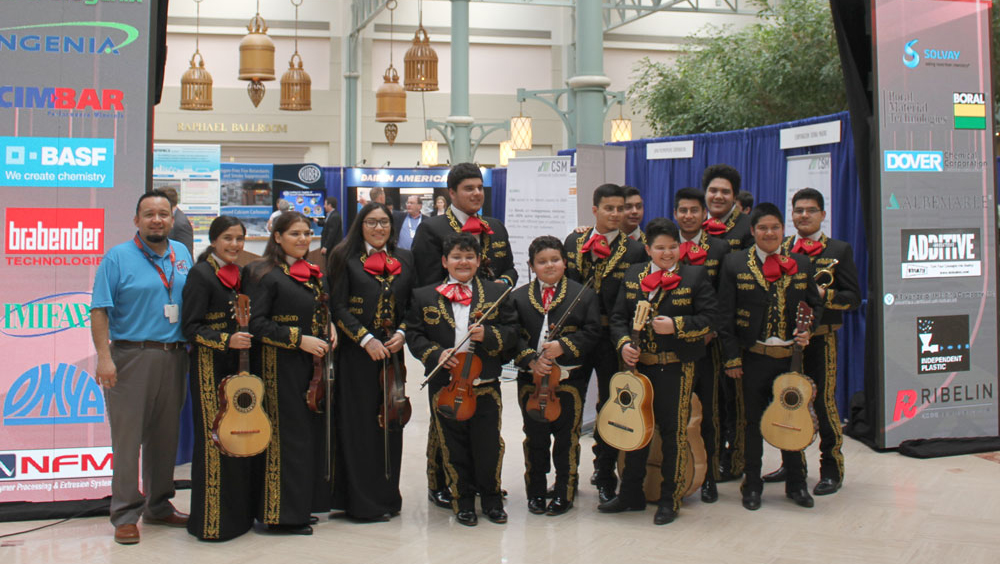 ---
Don't Miss the HCC Manufacturing Center of Excellence Joint Event with MIT Enterprise Forum of Texas and Greater Houston Manufacturers Association

Thursday, March 07, 2019, 5:30 PM - 8:00 PM
Houston Community College
Advanced Manufacturing Center of Excellence
13622 Stafford Rd., Stafford, TX 77477
Drinks & hors d'ouvres served

The Houston Business Journal Reports that 1 in 4 jobs in Houston will be threatened by Robots and Artificial Intelligence. Training and Education are critical for employees and entrepreneurs.

Join the MIT Enterprise Forum of Texas, the South Texas Section of the Society of Plastics Engineer, and the Greater Houston Manufacturers Association to see what the Houston Community College is doing to train employees for the future in their impressive new 57,000 ft2, 26+ million dollar Manufacturing Center of Excellence in Stafford Texas.

The facility has training on computerized, programmable milling machines (lab with 20+ new computerized milling machines), 3D printing (lab with 22 3D printers), Manufacturing Automation with robots (includes lab), Air Conditioning installation (with lab), Electrical Installation (with lab), and welding.

Dr. Ritu Raju, the Dean of the Manufacturing Center of Excellence at Stafford, will describe the facilities and curriculum offered. There will also be a tour of the facility and labs for all those attending.

Dr. Jacques Zaneveld ( President & CEO of Lazarus 3D Printing)and Dr. Zachary Cordero (Assistant Professor of Materials Science and NanoEngineering, Rice University) will be giving short talks on 3D printing.
Cost:
$10 SPE Member
$10 MITEF Member
$10 Guest of MITEF Member
$10 GMHA
$25 General Admission

Register
---
Impact of Pigments on the Dimensional Stability of Plastics
Thomas Chirayil, and James Rediske
BASF Corporation
Abstract
Shrinkage and Warpage phenomenon are common issues faced by injection molders in the plastics industry. These dimensional stability issues are more prevalent in semi-crystalline polymers such as HDPE. Formulation of organic pigments into semi-crystalline polymers impact the nucleation rates and can lead to further shrinkage and warpage. Dimensional instability with the organic pigments can be can be minimized or eliminated through processing steps as well as through surface treatment of the pigments. This paper will describe the shrinkage and warpage distortions, test methods for determining warpage, and recommend solutions.
---
South Texas SPE 2018-2019 Board Meeting
January Meeting Minutes – 01-14-2019
Attendees: Steve King, Tom Walsh, Pete Lauzon, Iman Bahrani, David Hansen, Robert Portnoy, Bill Diecks, Michel Daumerie, Richard Keely, and Janell Helton
Opening: The meeting was opened at 6:00 pm by Steve King
Approval of Minutes: The minutes from the previous meeting was approved, motion by Tom, second by Bill, all approved.
Membership: Tom Walsh reported that the total membership is currently 340 with the following breakdown:
Houston Community College: A pending technical / social meeting with the HCC is scheduled for March 7th. Dell Doyle and David Hansen are working on the agenda and arrangements. It was suggested that we host this along with other complimentary organizations such as GHMA and MITEF. David Hansen agreed to reach out and organize.
Additional fund raisers are being investigated. Bill Diecks is still researching sources for leadership of the SPE Spring Golf Tournament. The second event being researched is a clay shoot later in the fall of 2019. Pete and Tom are leading this initiative.
Chapter Insurance: Pete Lauzon reported that he has the chapter insurance organized with SPE Headquarters and has provided Kathy Schatz with all the requested information. All complete at this time.
The University of Texas: Recently it was learned the UT student chapter had been inactive for some time. A request from a grad student came in to reset their chapter's activity in SPE. We have supported setting the process in motion. UT will participate in the POC.
Non-responding Schools: It was reported that we have no communication from Lamar, North Texas, or Texas A&M Harlegen. David Hansen agreed to reach out to the schools and request a response as the status.
Officer Elections: Steve King has requested Board members to identify and recruit potential new Board members. Bill Diecks reported that he had talked to Chris Jorgenson. Tom Walsh reported he had talked to Bob Starkey, Continental Can. Dell Doyle volunteered to email a notice to a listing of current members and Polyolefin Conference attendees. Tom Walsh will send Janell Helton, Dell Doyle and Bill Diecks a listing of our current membership. Janell will put these into Constant Contacts.
Golf Outing: Bill Diecks reported that he has not heard from Ryan Reese at this time. He has talked to Bamberger and Ingenia personnel to take over running the Golf Outing. Bill will follow up on this.
Adjournment: The meeting was adjourned.
---
Plastics Information: Check It Out

Houston Public LibraryThe Houston Public Library on McKinney has resources on plastics and polymers. Check out their catalog. If you are not near the McKinney location, you can arrange to pick up your books at your local branch.
The Fondren Library at Rice University has the most complete collection of books on plastics and polymers. This is also a prime resource for patent and trademark information, as well as other US Government documents. You cannot check out books there unless you join Fondren Library [$50], but you can arrange for books to be sent to your library by inter-library loan. Use their catalog.
The next best place to browse is at the MD Anderson Library at the University of Houston central campus. South Texas Section has donated many plastics books to this library. If you plan ahead, you can get a TexShare library card from a library where you are a member, which will allow you to check out books from any U of H library. Their catalog is here.
---
Calendar of Events
| DATE | EVENT | LOCATION | TIME |
| --- | --- | --- | --- |
| February 24-27 | International Polyolefins Conference | Hilton Greenspoint | 8:00 a.m. daily |
| March 7 | Robots and Artificial Intelligence | HCC Stafford Campus | 5:30 - 8:00 p.m. |
---

Board of Directors
Section Officers
President
Steve King
Solvay

President Elect
Dell Doyle
Dow Chemical

Past President
Kevin Alexander
KWA-Tech, Inc

Vice President
Iman Bahrani
Omya, Inc.

Secretary

Treasurer
Peter Lauzon

Committee Chairpersons
Awards Committee Chair –
Kevin Alexander
KWA-Tech, Inc.

Golf Outing
Ryan Reese
Dover Chemical

Education Committee Chair –
David Hansen
SBC Consulting

Housing
Ryan Reese
Dover Chemical

Membership Committee Co-Chairs
Chuck Crosby
Braskem Americas

Tom Walsh
Walsh Consulting Services

Newsletter –
Iman Bahrani
Omya, Inc.

Technical Program
Dell Doyle
Dow Chemical

Young Professional Chair
Polyolefins 2017 Chair –
Robert C. Portnoy
Portnoy Technical Services LLC

Board Members
Steve King
Solvay

Kevin Alexander
KWA-Tech, Inc.

Iman Bahrani
Omya, Inc.

Bill Diecks Retired

David Hansen
SBC Consulting

David Grice
C&K Plastics

Dell Doyle
Dow Chemical

Tom Walsh
Walsh Consulting Services, Inc.

Peter Lauzon
Peal Processing

---
Web Content/Section Coordinator
Janell Helton
Houston, TX 77084
713-503-6729
jdhelton@comcast.net

---